The HVS-110 is the only switcher in its price range that enables dissolve for screen switch
Bob Bolling
President
RBL Engineering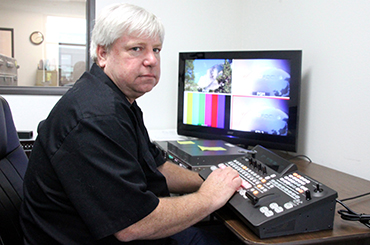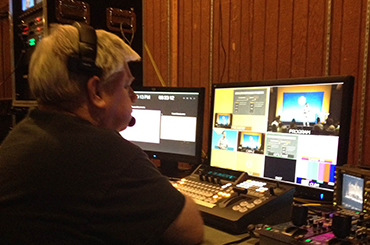 California-based RBL Engineering is one of many video production companies that count on the FOR-A HVS-110 switcher. Part of RBL Engineering's business is corporate AV event production. The company has been relying on the HVS-110 for its multi-camera productions since last fall, and they recently purchased another HVS-110 switcher for upcoming projects.
"Portability was a key consideration for us in choosing this switcher," said company president Bob Bolling. "The size of the HVS-110 was a major plus, as we need to be able to easily transport the unit. The HVS-110 is the only switcher in its price range that enables dissolve for screen switch, and we appreciate being able to have one switcher control eight outputs with different sources. Its 1080p upgradeable option was also a big perk, as we were looking for a future-proof switcher."
RBL Engineering recently used the HVS-110 for camera switching at a keynote to an audience of 5,000 in San Jose, CA. The RBL Engineering team also took the HVS-110 on a plane to Hong Kong to provide I-MAG support and live streaming.
DCAT is a 3,000-square foot non-profit television station overseen by Healy and three other employers. The station provides training and offers its facility for local programming production.