Complete system control from a single screen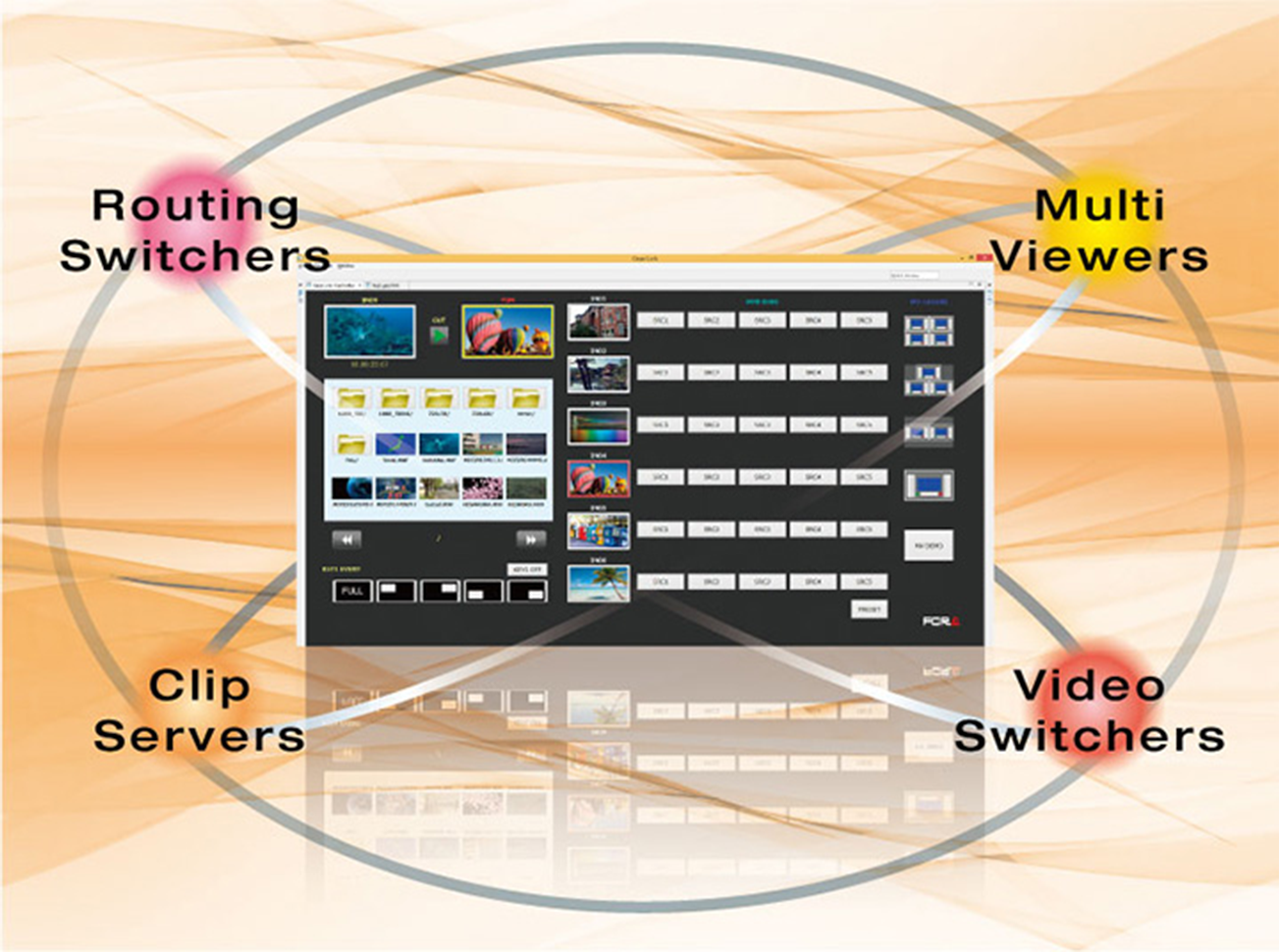 Software for centralized visual control of video switchers and other peripherals. Customize buttons and the screen layout for a bird's-eye view of workflows and convenient system control.
Features
Example of customized screen layout
Customizable screen layouts and buttons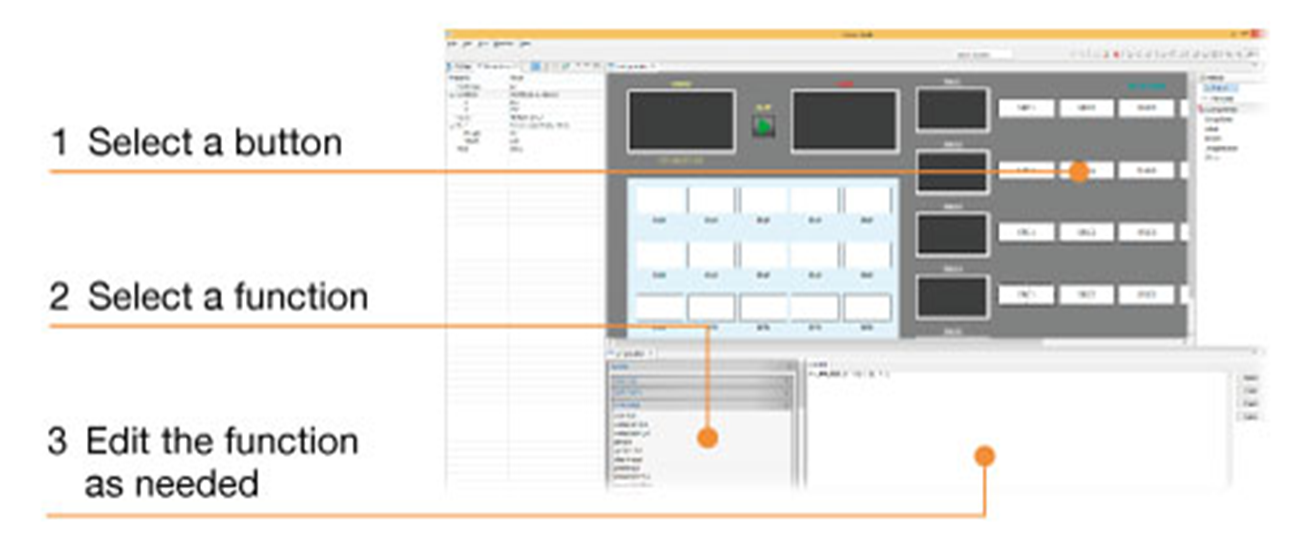 Customize button functions using JavaScript, and edit actions triggered by changes in status of connected device. p>
External video capture, on-screen monitoring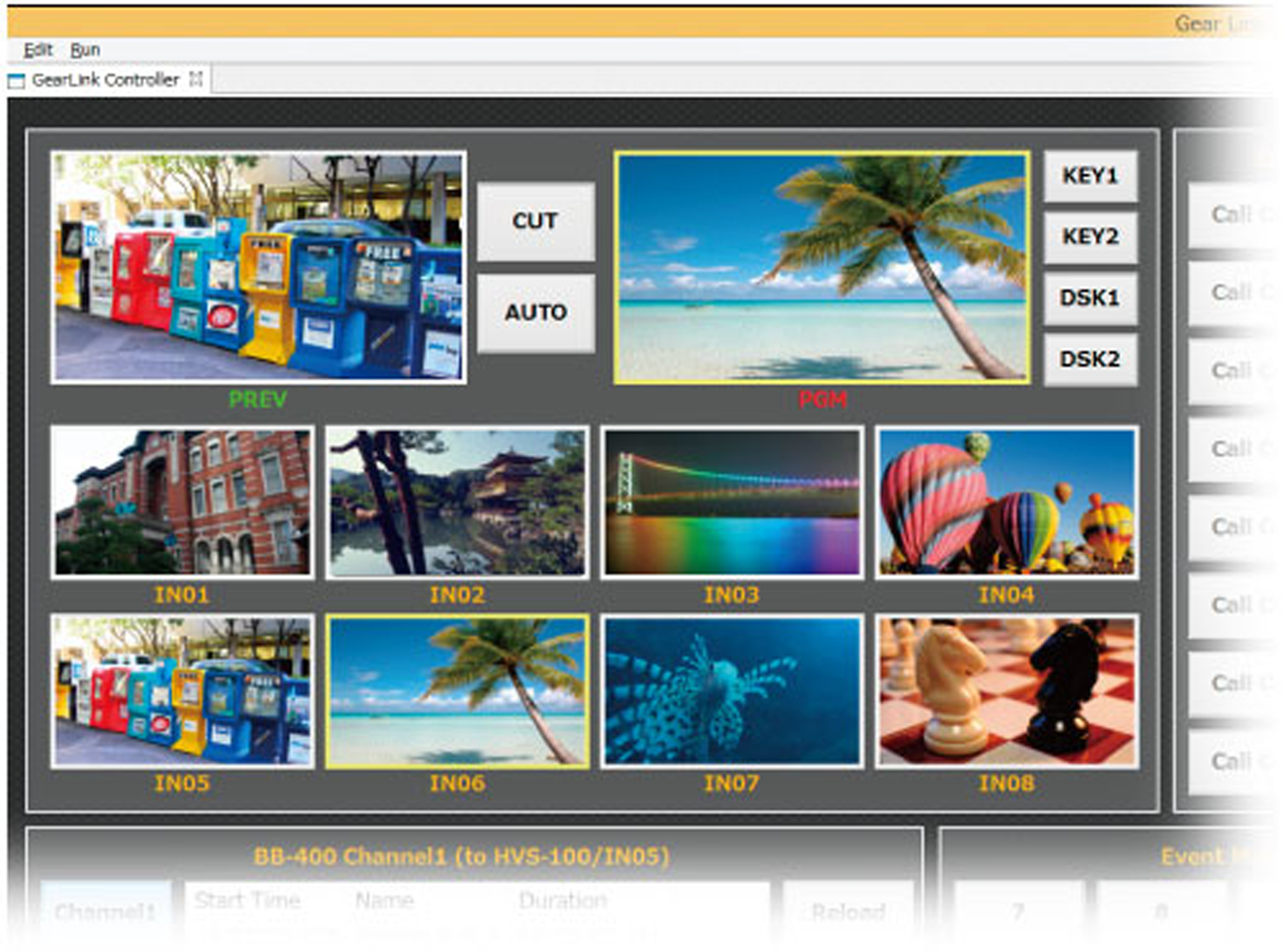 Capture and view external video using DirectShow Video Capture Filter-compatible devices installed in or connected to the computer.
Controllable peripherals and actions
Video switcher*
Compatible models: HVS-100/110, HVS-2000
Switch a variety of crosspoints
Transitions
Activate events and macros
Multi-viewer output settings
Required HVS-100ED or HVS-2000ED option
Routing switcher
Compatible models: MFR series
Switch crosspoints
Switch preset crosspoints
Receive signal names
Clip server
Compatible models:MFR series, and AMP-compatible servers
Acquire clip ID lists
View thumbnails
Cue
Play, record
VTR
Compatible models: Recorders compatible with Sony 9-Pin Protocol (BVW)
Character generator
Compatible models: VTW-350HS, Compix, GenCG
Load preset layouts
Control timers
Recommended system requirements
| | |
| --- | --- |
| OS | Windows7 or Windows8 |
| Memory | 4 GB or more |
| CPU | Intel® 4th generation Core™ i5 or higher* (depending on the number of video windows) |
| GPU | Intel® HD Graphics 5000 or faster* (DirectX 11 support) |
| USB port | 1 port or more |
| Video capture devices* | Compatible with DirectShow Video Capture Filter |
| Network port | 100BASE-TX/1000BASE-T, 1 port or more |