Revolutionary Ease of Use Production Graphic Engine


Explore the ClassX Broadcast Graphics Products
About ClassX
ClassX is an IT company that develops high performance, reliable software and complex systems for graphics content management. With more than 20 years experience, the technology developed by our team of engineers has provided solutions to meet the needs of more than 1000 customers in many countries. TV stations, Broadcasters, Government Organizations, Universities, News Agencies, Betting Channels and more are among our clients.
Suitable Applications for Content Creation
CGEditSuite v6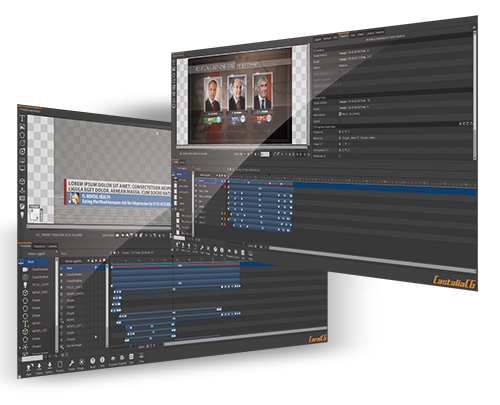 Hierarchical layouts. The smarter way to create graphics. Now groups can be layouted automatically for a simple dynamic scene building.
Object interlocking and automatic sizing.
Dynamic layouts based on objects visibility.
Supports XML, JSON, XLSX, DOCX files as source of information for your graphics, right out of the box.
The timeline framework adds a whole new dimension to interacting with your objects. Make interactive graphics animation simple.
Trigger key. Frame events for amazing transition effects that are easy to create. Suitable Applications for Content Creation.
FT-ONE-LS

Shoots up to 500 frames per second (fps) in 4K, up to 1200 fps in HD

CastaliaCG

The smoothest definition for your graphics, the easiest approach to animation. Ever.

MoreCG

The fastest path to broadcast graphics. Squeeze the power out of your pixels. Creatively.
Powerful Content Graphics Playout
LiveBoard v6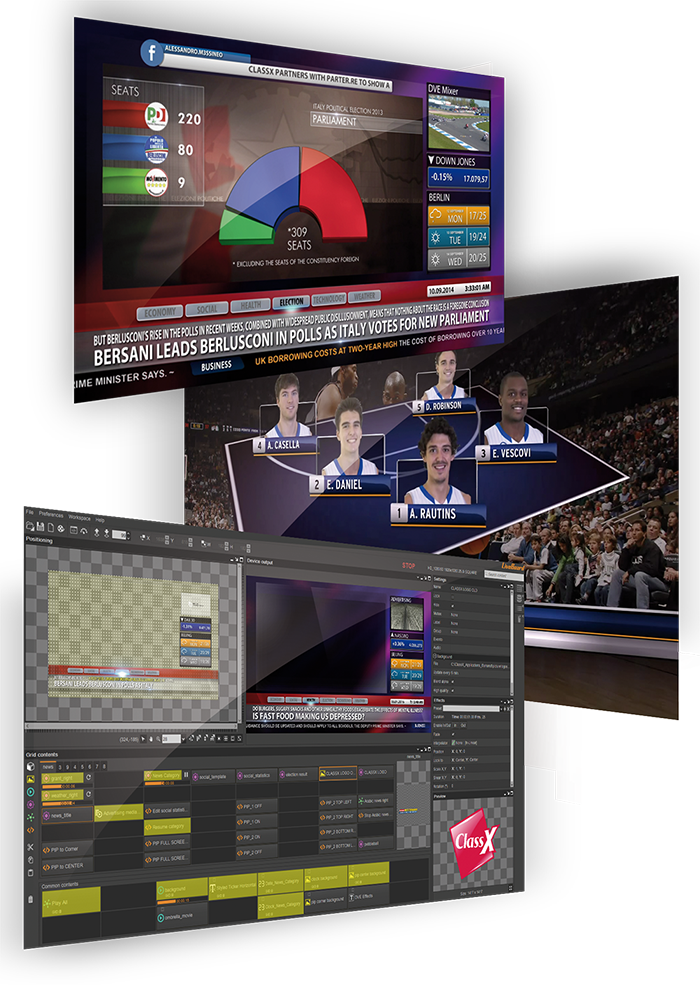 A complete customization of the user interface.
An incredible 4K playback, cutting-edge images, media processing and first class 3D DVE effects with Picture in Picture.
Powerful layout tools: Snap to object, smart alignment, re-positionable graphics templates into 3d space and more.
With multiple output devices, you can preview, edit and play your live graphics just about everywhere.
Template and plugin are connected as never before. Send events when your plugin reaches a specific status.
New trashcan with history and undo, vertical styled text roll, ScreenCapture plugin, Script object interface and counting. Work with your graphics at a whole new level of detail, speed, and responsiveness.
Add On
Content Playout

Synchronize live broadcast graphics, data and video clips. Together. Innovation behind the concept of Media-driven graphics automation.

Picture in Picture

All in one solution. Animated live broadcast graphics. P-in-P and DVE effects. Manage and put on air up to 4 P-in-P with a single button.

SocialServer - SocialPlayer

Nice and sociable with everyone. Interaction with social networks is now easier than ever. Facebook, Twitter and SNS are ready to use.
Powerful Content Graphics Playout
MOS Graphics Workflow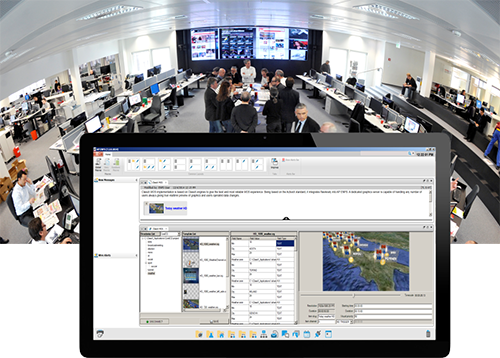 Plug ClassX Graphics into your NCS workflow with one of the most complete and flexible MOS implementations on the market.
Perfect Link with FOR-A Video Switchers
Connect with a Thunderbolt™ 2 cable

Using the Thunderbolt™ 2 I/O expansion card for HVS-100/HVS-490/HVS-2000 switchers, enabling single-cable transfer of four channels of HD video to ClassX workstation.Easy setup, easy connectivity, and easy to use.
Thunderbolt and the Thunderbolt logo are trademarks of Intel Corporation or its subsidiaries in the U.S. and/or other countries.