FOR-A is our secret weapon that keeps our happy clients calling us back evey time
Marc Shroyer
Owner and founder
Custom Media Solutions, Inc.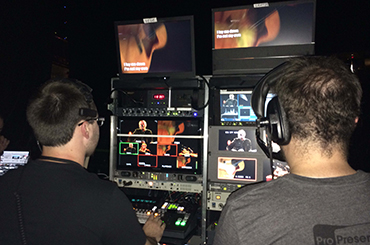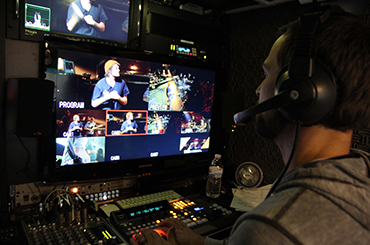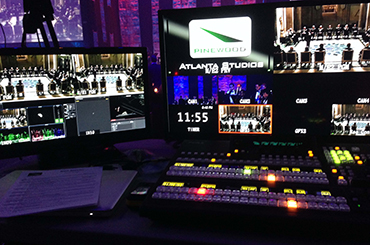 Specializing in high-quality live and post production services, Custom Media Solutions has been depending on FOR-A video switchers to meet its production needs in recent years. The Georgia-based firm first purchased a FOR-A HVS-300HS switcher in 2011, bought an HVS-350HS switcher when they transitioned to full HD, and later became a user of FOR-A's HVS-110 portable switcher.
"We have been extremely satisfied with our purchase of the FOR-A HVS-110 Production switcher,"said Marc Shroyer, owner and founder of Custom Media Solutions."We have used it for a number of events including the Chris Tomlin concert tour where it was used to drive 2 screens at different aspect ratios that needed to have different content and keys. Thanks to the keying over auxes and DVE's on every keyer capability, we were able to make that happen. The 4 Keyers with 4 DVE's have been very useful in a weekly production we are doing for a local church where they also need to feed 2 screens with different content and aspect ratio's. There is no other switcher on the market for the price point that will accomplish many of the features that we use every week with the HVS-110. We love not having to tell a client"NO" or tell them they have to spend more money on something better when they ask for something crazy. There is nothing we have been asked to do from a client that we have not been able to achieve. FOR-A is our secret weapon that keeps our happy clients calling us back every time."
Other productions that Custom Media Solutions has used FOR-A's switchers for include: the Delta Chairman's Club Banquet at the Fox Theater in Atlanta, Christian music artist Chris Tomlin's tour, a conference at the University of Tennessee, Passion City Church events, DVD shoots for artists Montel Jordan and Hillsong UNITED, events at the Verizon Wireless Amphitheater, productions for the Atlanta Symphony Orchestra and North Point Community Church's student camps.
"We've been continuously pleased with our FOR-A equipment and the quality it brings to our productions,"Shroyer explained."Our switchers have helped us to provide our customers with top notch, cutting edge video productions at very competitive prices."