4K-input Support, 16 Channels of Input, HD Dual-Screen Output High Performance With Better Energy Efficiency
The MV-1620HSA is a compact (1U) multi-viewer that accepts up to 16 channels of mixed 3G/HD/SD-SDI or analog composite signals for monitoring on one or two screens. It can be cascaded with other units to display up to 64 sources at once. Full-featured, the unit offers a customizable window layout. View audio levels and use AFD-compatible cropping or information display as needed.
Edit a single 4K image from four 3G-SDI inputs
Layout Manager enables easy layout of 4K video in a seamless display
View up to 64 sources at once by cascading four units (4 x 16), with negligible sync signal latency
Using One Unit
View two channels in different layouts
View up to 20 windows for two channels
View up to 4 clocks for two channels
View up to 2 logos and 1 background per output

Cascaded Connection*
Connect up to 4 units
Negligible 6 μs latency at most relative to sync signal
Use Layout Manager to configure the layout for each device
Using an optional MV-1620DO for dual output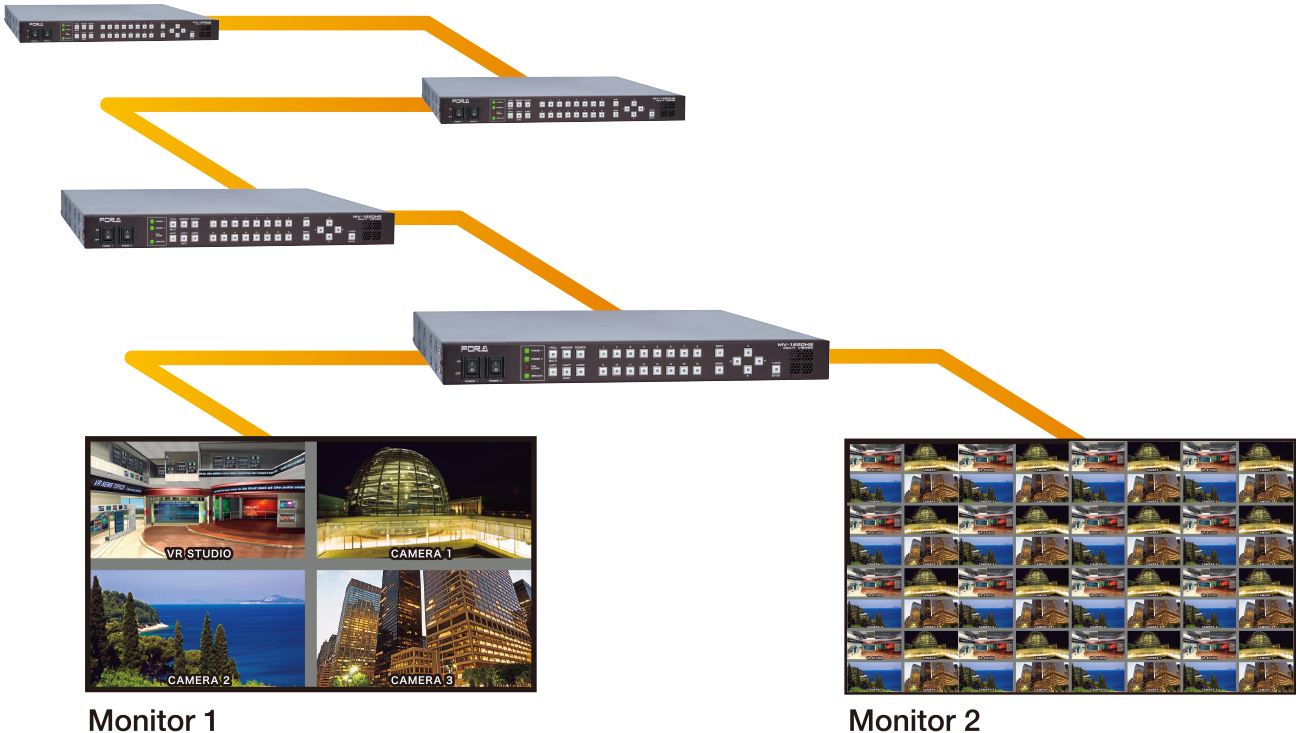 Feature
Versatile Mixed-Source Environment
Layout Manager
Video Streaming
Record Streamed Video
HD Output of Source Signals
Audio Level
Vertical/Horizontal Level Meter
Audio Monitoring Output
Prominent Error Display
Error Display
Tally/Title/Timecode/Safety Area
Logo/Background
Time, Timer, and Information Display
Information Display Function
AFD-Compatible Cropping
Detection of Closed Captioning
Additional Features
AUX Remote Control Panel
Up to 2 control panels can be connected simultaneously.
HVS-AUX16A
16 buttons, 1 RU

HVS-AUX16B
16 buttons, tabletop model

HVS-AUX32A
32 buttons, 1 RU

HVS-AUX64A
64 buttons, 2 RU