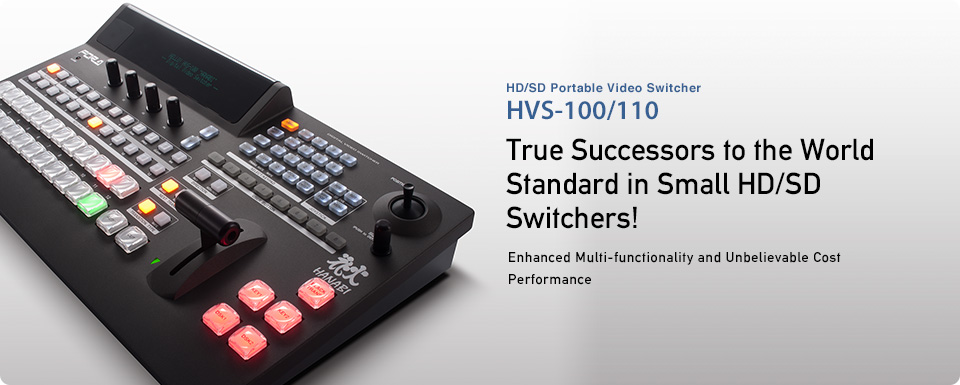 The newest additions to FOR-A's Hanabi series of portable video switchers, the HVS-100 and HVS-110 boast exceptional cost performance. Both mixers inherit and improve upon the diverse functions and features of the popular HVS-300HS, including mixed HD/SD input, frame synchronizing, re-sizing engine, 2.5D wipe effects, DVE, Chroma keyer and DSK. The HVS-100 and HVS-110 also have a built-in Web server that lets you change settings from a PC or a tablet. A clip memory feature has been added to the still store to support playback of video or animations and enhances productions through the use of CG wipes, while the multi-viewer meets a diverse range of monitoring needs. The equipment can be used in all types of locations, including live events, sports, news studios, OB vans, editorial offices and presentation venues, making it the ideal tool for shaping the imaginative ideas of video creators.
HVS-100/110 have many new functions!
4K Square Division (SQD) signal Input/Output available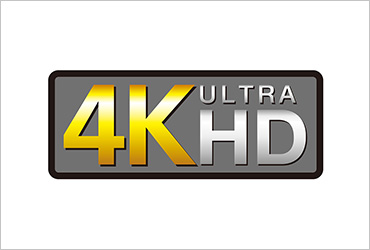 HVS-100/110 units have been upgraded with new functions described as follows.
- Progressive-format, 4K Square Division (SQD) signal support
- Level-B signal input support at 1080/59.94p, 50p
- Audio playback support
- Additional Non-Border display function support and 4K mode layout on Multi Viewer
- Multi Viewer split patterns significantly enhanced, from 8 to 20 types
- VDCP Over IP protocol available
- External keyer control over DSK-400.
- HVS-100PCI option supports 1080/29.97p, 25p, 24p, 23.98p
- HVS-100PCO option supports 1080/29.97p, 25p, 24p, 23.98p. PC-resolution output also supported at 1080/59.94p and 50p.

For more information on HVS-100/110 new functions, access this link:
To update your HVS-100/110 unit with the latest features, contact your FOR-A sales representative.
HVS-100 Introduction
Product Line-up
The HVS-100/110 come in two models: one with separate main unit and control panel, and one with compact, integrated design, both of which can be adapted to a wide variety of applications and operation configurations.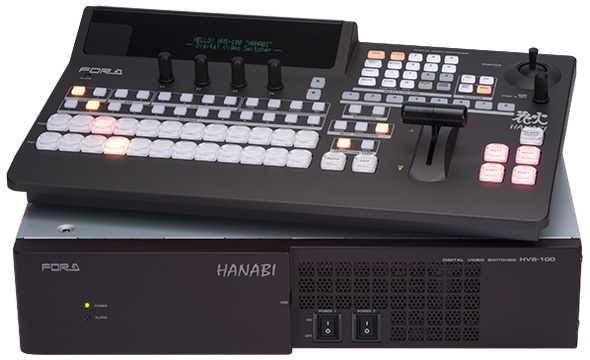 HVS-100 (bottom) and HVS-100OU (top)
HVS-100 Separated Main Unit/Control Panel Type
The control panel has been laid out specifically with professionals in mind with a design that leverages the knowledge of expert operators. It includes dedicated bus buttons, AUX buttons, a fader controller and direct user buttons for various functions. The main unit offers exceptional expandability to facilitate the addition of a redundant power source unit and various input/output cards.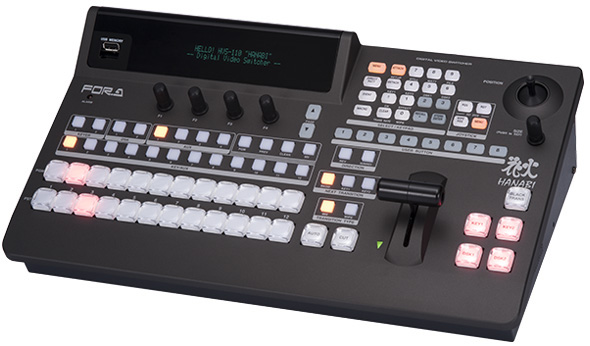 HVS-110 Integrated Main Unit/Control Panel Type
Featuring operability almost on par with the HVS-100, the HVS-110 also boasts a compact design enabling simple portability. The inclusion of ample video input and output functionality makes it ideal for use in small broadcasting vans and broadcasting helicopters. Despite being portable, a redundant power source is also possible using an optional AC adaptor.