System Integration
Create advanced video system and carve out new possibilities
In Japan, FOR-A provides customers with the technology to fully implement their business strategies while exceeding their expectations in the process. That's because FOR-A doesn't simply provide customers with products that suit their needs. Instead, FOR-A delivers comprehensive solutions designed to solve problems, achieve goals, and anticipate future needs.
FOR-A uses its extensive experience and proven track record in video and audio to provide ideal solutions for customers operating in a wide range of markets, from broadcasting and education to healthcare and the public sector.
System Examples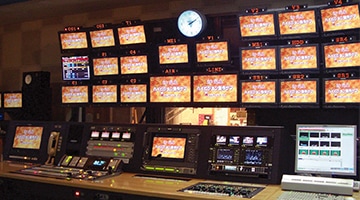 High-definition sub-studio system
in use at Fukui Television Broadcasting Co., Ltd.
Broadcast Facilities
Virtual studios
Main studios
Sub-studios
Linear and nonlinear editing systems
Telop generators
Coordination hubs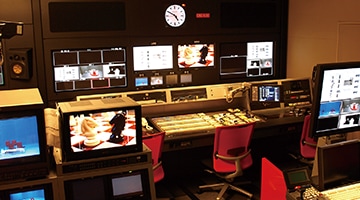 Sub-studio system at EXA International Co., Ltd.
Production/Post Production
Linear and nonlinear editing systems
Telecine systems
MA systems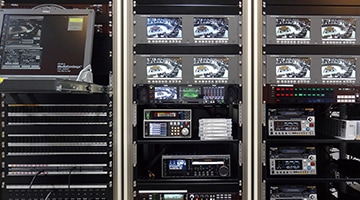 Archiving device for live telecasts of Diet proceeding
in use at the House of Councillors (The National Diet of Japan)
Government Support
Facility coordination systems
Bidirectional transmission systems
Contents database management systems
Asset management systems
Video edit systems
VFX studios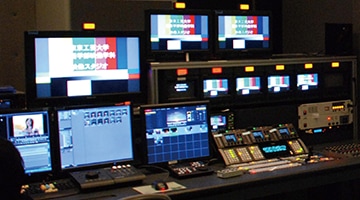 Virtual studio system in use in the AV studio
at the Atsugi Campus, Tokyo Polytechnic University
Educational Facilities
Presentation devices
3D CG practice classrooms
Video training classrooms
Virtual studios
Streaming systems
Recording studios
Medical Support
High resolution recording systems
Operation room transmission systems
Presentation devices
Security & Surveillance
Traffic monitoring systems
Area surveillance systems
Parking lot monitoring systems