Research and Development
Driving an advanced information society with globally admired production
A focus of R&D at FOR-A is to ensure "globally admired production."
We produce innovative video equipment based on the world's highest standard image processing technology, our core technology.
We also promote system integration that combines devices to meet different requirements and support a variety of domains in addition to the broadcast and professional video industry.
We aim to deliver even greater value for the advanced information society through the exceptional communication medium of video.
Relationship with Society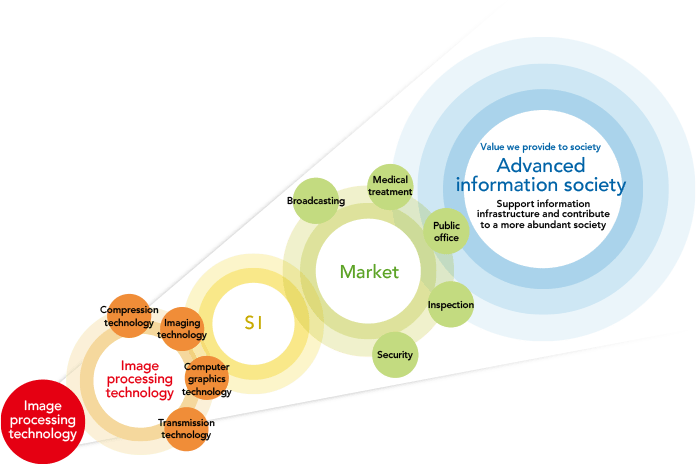 Two key R&D sites with enhanced expertise in hardware and software
FOR-A has strengths in R&D from the perspectives of both hardware and software.
Expert researchers in each area promote improvements in quality and technological innovation.
World's highest standard image processing technology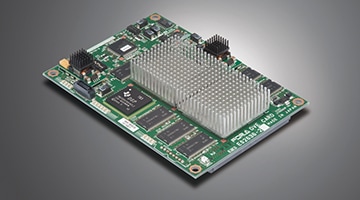 FOR-A conducts research into state-of-the-art image processing technology aimed at swift product commercialization. As examples, our frame rate converters feature high-speed operation and processing technology for 3G-SDI and 4K high-definition video signals and enable smoother correction of movement, while our file-based systems support workflows in the new era. We make it our goal to always stay at the forefront of the industry.
Meeting customer needs with product-based teams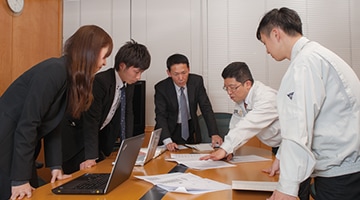 FOR-A selects members for teams from different divisions for each product that has been developed. Sales and development staff work closely together and each team handles from product planning to development so that we can more accurately reflect customer needs.
Acquired ISO 9001 certification for quality management system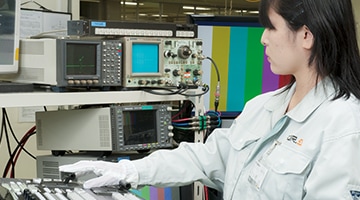 In 2000, the Sakura R&D Center acquired ISO 9001 certification for its quality management system, which aims to create better products and services. The quality of our products has earned a high level of trust from customers.
Acquired ISO 14001 certification for environmental management system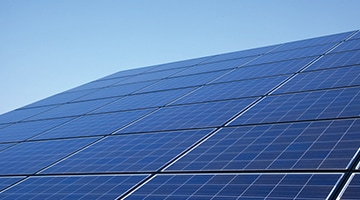 In 2005, the Sakura R&D Center acquired ISO 14001 certification for its environmental management system, which aims to ensure sustainable production. Additionally, the facility introduced a solar power generation system in 2006 and is practicing environmentally friendly production.
Proactively disseminating information via exhibitions worldwide
FOR-A actively participates in exhibitions around the world to introduce new products and technologies to the market as quickly as possible. We are constantly working to make sure our production remains "globally aware."
Others
Broadcast Video Expo (London, England)
Infocomm (USA)
CABSAT (Dubai, UAE)
KOBA (Seoul, South Korea)
Broadcast Asia (Singapore)
BIRTV (Beijing, China)
HOSPEX (Tokyo, Japan)
Security Show (Tokyo, Japan), etc.