FA-9500, the Utmost in Frame Synchronizers
The FA-9500 is a multipurpose signal processor loaded with the functions you need for video production. The unit supports 3G-SDI, HD/SD-SDI, and analog composite I/O. In addition to its functionality as a frame synchronizer, it also provides up/down/cross/aspect converter, color corrector, and automatic video optimizer (AVO) as standard features. It can convert many types of video and audio signals. Numerous additional functions include, as options, analog component I/O, logo generator, Dolby E encoder/decoder. By combining these varied options, a single unit can provide optimal functionality for all video production scenes, including that for transmission, line production, news reporting, production, editing and distribution. As long as you have an FA-9500, you won't need any other piece of peripheral video equipment.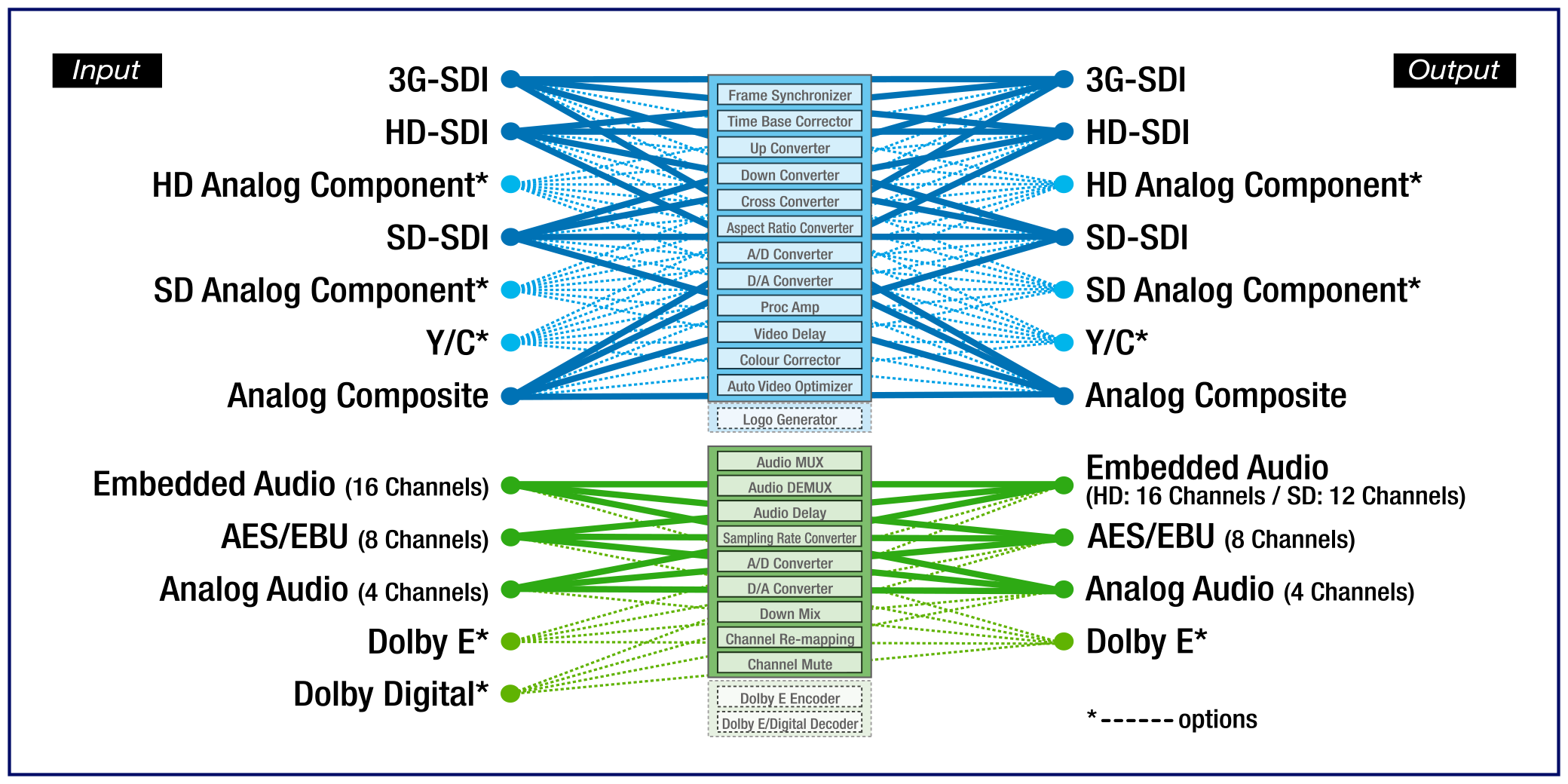 Features
3G-SDI/HD-SDI/SD-SDI/Analog Composite I/O
Powerful Frame Synchronizer Performance
Automatic Video Optimizer (AVO)
3G Signal Support
Digital/Analog Audio I/O
Up/Down/Cross/Aspect Converter
Second Converter
Color Corrector
Logo Generator
Other Features (Standard Functions)
Options
The FA-9500 offers a wide range of options that let you expand with the functions you need without waste. Many types of functions can be added, starting with video I/O boards.
Dolby E encoder/decoder
Other Options