Fix Audio Video Sync Issues
in Sports Production, Live Production, Live Streaming, Esports, Remote Production and Videoconferencing.
EDA-1000/2000/2100 video/audio delay units are now ready for delivery today!
Delay is a fact of life in video production. Different functions create different levels of latency. Audio and video are not always in sync because video generally takes longer to process than audio.
Synchronization is so important to all types of live production, from international sports events to live broadcasts, concerts and corporate events. In esports streaming, for example, live feeds of players and the gaming screen are not in sync. In live talk shows, you may want to delay closed captioning or delay your audio and video programming to match the closed captioning feed.
To manage video and audio delays independently and create sync between sources, FOR-A offers the EDA-1000/2000/2100 video/audio delay units.
Which Model is Right for Your Operation?
3G/HD/SD-SDI and 4K compatible

Compact 1RU half-sized model
Distribution to up to 4 outputs using 1 channel of input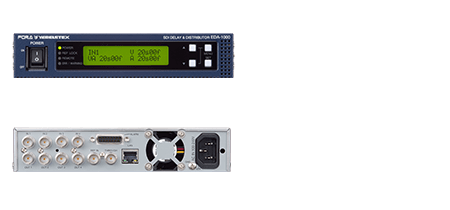 3G/HD/SD-SDI and 4K compatible

1RU model
Distribution to up to 8 outputs using 1 channel of input
Redundant power supply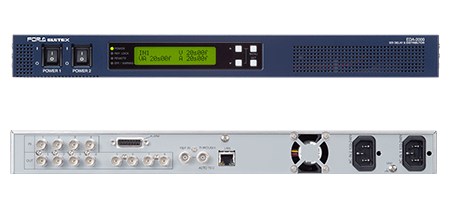 12G/3G/HD/SD-SDI and 4K compatible

1RU model
Distribution to up to 8 outputs using 1 channel of input
Redundant power supply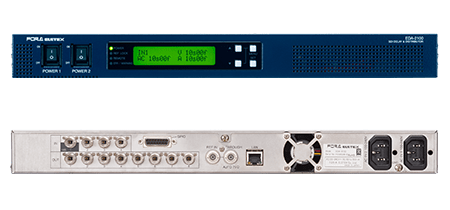 EDA Series Common Features
Delay both video, audio and VANC, or delay signals separately

Delay up to 40 sec for HD-SDI input (up to 80 sec with option)

Use SNMP for trap output or to check or configure settings

Genlock using external reference signals is enabled. (Frame synchronization is not supported)

Remote control unit and remote control GUI are available as option