---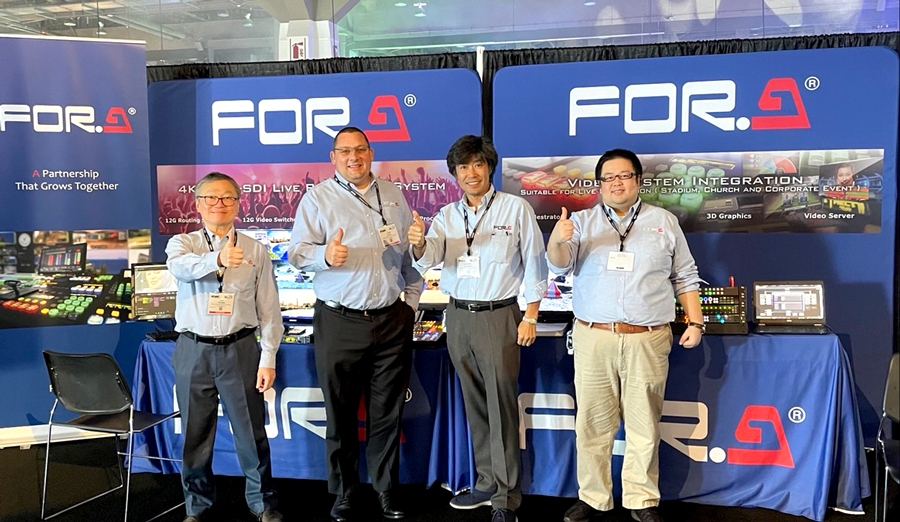 2021 was a year of dramatic ups and downs in the world of current events and in business. At FOR-A, we were very fortunate to be able to continue supporting our existing base, bring new customers and partners into the fold, as well as enter new markets and introduce new technology.
FOR-A offered a great integrated sports production package for live events
We've been fortunate that despite the pandemic, we've stayed busy supplying broadcasters covering high-profile, live events such as the Summer Games in Tokyo.  Major global media organizations deployed our integrated sports production package, which included: our FA-9600 multi-purpose signal processors, FRC-9100 12G/3G/HD motion compensation frame rate converters, and MCC-4K-A universal standards converters for their coverage.
FOR-A has been assisting Japanese television broadcasters with their 8K workflow for the past nine years and that continued in Tokyo this summer. 4K broadcasts from one public broadcaster utilized an extensive amount of FA-9600s as well as MFR-6100 12G-SDI routing switchers. Designed to support live HDR broadcast production, the FA-9600 signal processor supports 3D LUT for advanced color grading and Sony's SR Live workflow. The unit also provides HDR and Wide Color Gamut support and conversion of multiple formats, including 12G, 4K, 1080p, and HD/SD. With 12G-SDI or 6G-SDI compatibility across all inputs and outputs, the MFR-6100 supplies powerful support to 4K 12G single link routing without incurring any CRC error.
Product launches
We've been busy with new technology introductions, including the MV-3240 multi-viewer – a 32-channel, multi-format unit that supports customized layouts with up to 25 windows for one 4K output; the FA-96DNT – an optional Dante® audio networking interface for the FA-9600 multi-purpose signal processor and the MV-1640IP – a multi-viewer designed for both IP-based or hybrid production workflows.
Customer stories
"They have the 'know-how' from real-world implementation of actual working 12G 4K workflows."
Ken Sorrell, National account manager of Music Matters Production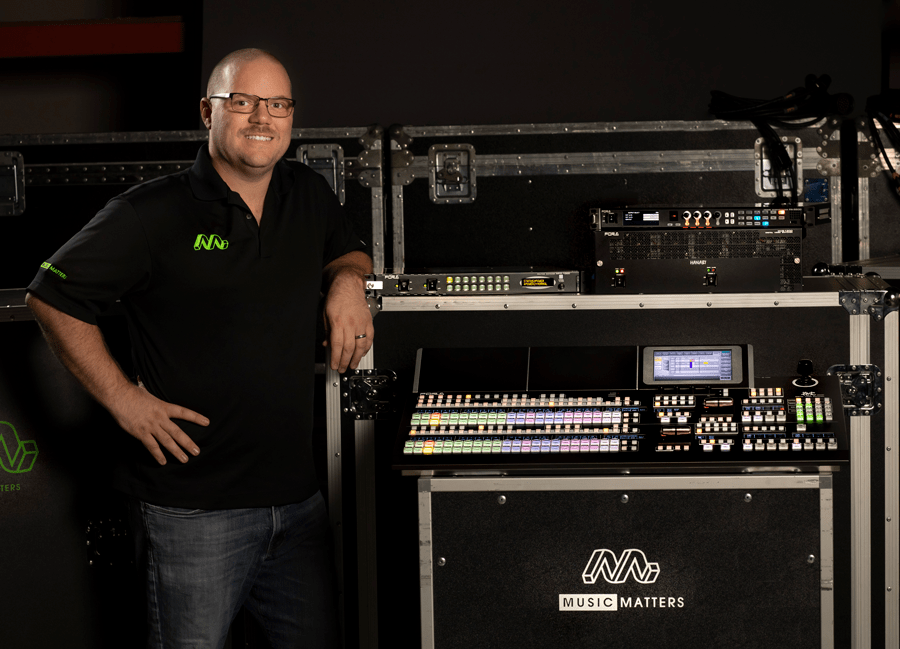 Music Matters Productions, an Atlanta-based live event production company, adopted a 12G-SDI 4K workflow anchored by its new HVS-1200 video switcher, MFR-1000 routing switcher, and FA-9600 multi-purpose signal processors. Beyond its variety of processing functions, the FA-9600 was chosen by Music Matters for its color correction, which is particularly useful when LED walls and projection displays are being utilized in close proximity of each other. Find more…
"FOR-A's versatile switcher delivers excellent virtual studio imagery and positions the MoE for a 4K future."
Rayan Nasser, sales manager of United Broadcast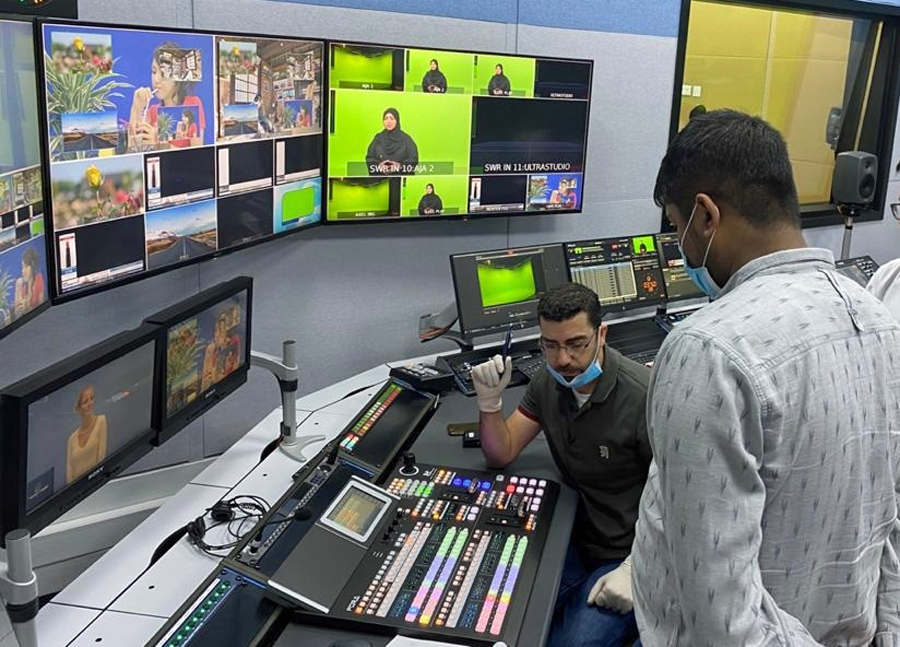 The United Arab Emirates Ministry of Education is using a HVS-1200 video switcher to drive a virtual studio system for distance learning programs. Built around a Brainstorm InfinitySet Lite, with three Panasonic 4K PTZ cameras controlled from the HVS-1200 switcher, the system was designed to be very simple to operate, even by a single operator. The system is used to produce up to five hours of live video instruction daily, and can support 4K or HD production. Find more…
"FOR-A provides reliable, cost-effective solutions that are simple enough to use for the novice or volunteers, while also providing the flexibility that professionals demand. In short, they offer us peace of mind."
Terry Rhodes, director of client and vendor relations, Avenue Systems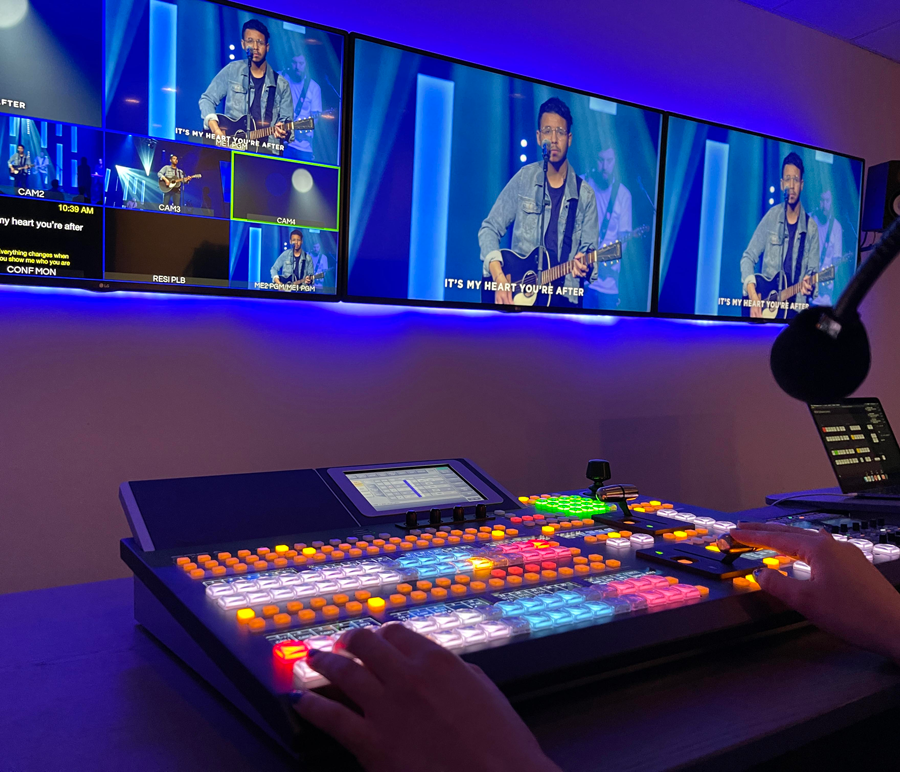 The Journey, a non-denominational church based in Newark, Del., installed a new HVS-490 video switcher as part of an effort to upgrade its online services as well as the I-MAG (image magnification) experience for its in-person services. Find more…
Events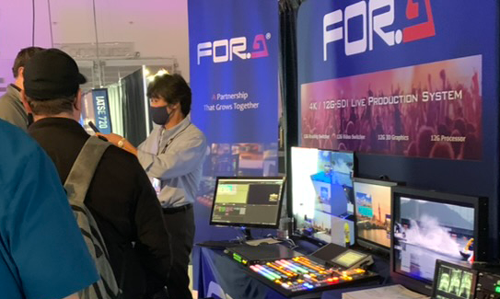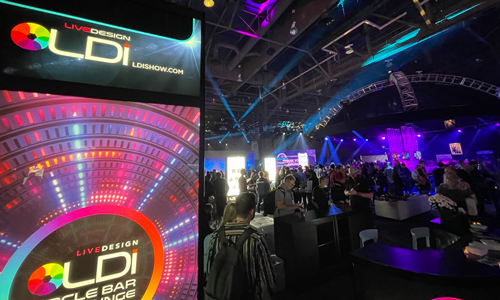 2021 also included participation at key shows, including our first time exhibiting at the LDI Show (Live Design International.) At LDI Show, we demonstrated a suite of new products ideal for deploying 12G-SDI 4K live production, including: the HVS-1200 video switcher, MFR-1000 routing switcher, and the FA-9600 multi-purpose signal processor. Find more…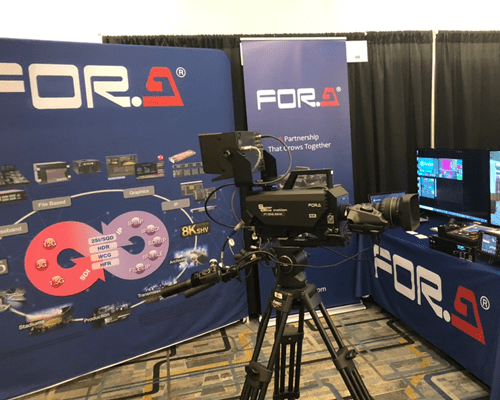 At the SVG Summit, we showcased our unique approach to live sports, with a demonstration of the world's first 2/3-inch platform, 4K, 1,000fps Ultra Slow Motion camera and a new system for real-time video and graphic display on LED screens. The FT-ONE-SS4K is ideal for sports producers who need to offer simultaneous live 4K Ultra HD output and 4K Ultra HD (up to 1,000fps) super slow motion playback output -within a conventional studio camera workflow.
The Envivo Ribbon system offers stadiums a new way to display content on LED screens, with advanced features, including as-run logs for commercial playout and scheduling and the use of real-time graphic overlays. Find more…
At Texas Association of Broadcasters (TAB) Show in August in Austin, Texas, we showcased our live production workflow. Among the line up in the FOR-A booth was the 4K-capable HVS-490 video switcher, FVW-700 4K/HD telestrator and more. Find more…
As this year comes to a close, we'd like to thank everyone for their support and wish you all a very happy holiday and a prosperous New Year. We look forward to seeing much more of you in 2022!
Learn More
Subscribe and get the latest news, click here.