---
When Kern High School District's new Career Technical Education Center needed a switcher to support its hands-on digital video coursework, school officials chose the FOR-A HVS-100, because it offered the most value for the budget and as an instructional tool.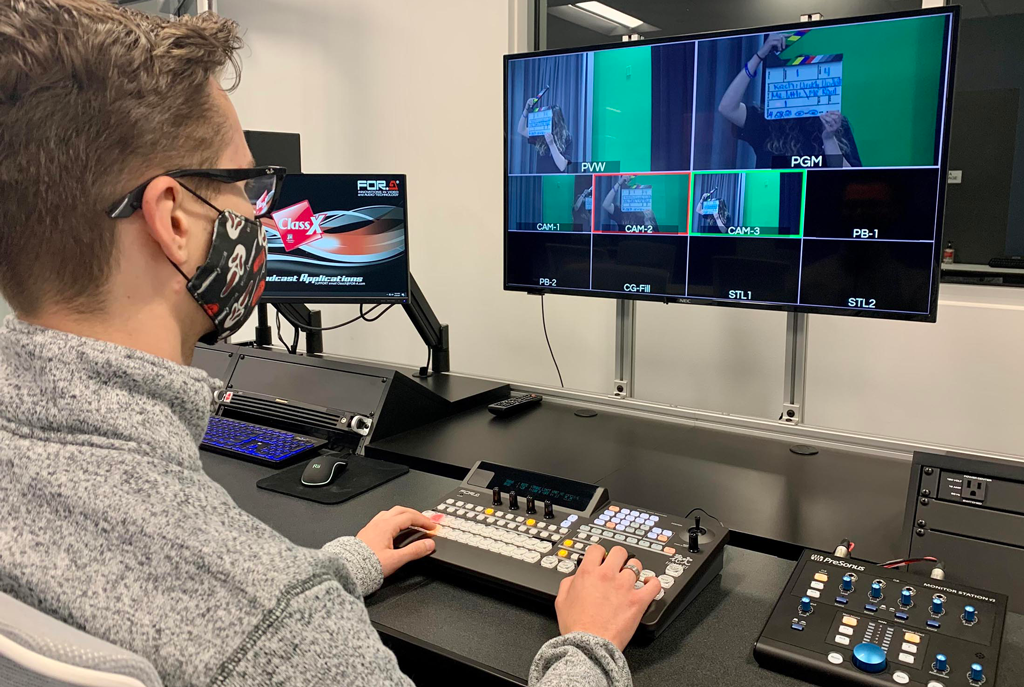 "Giving the students this kind of experience with this kind of technology is not only a great experience in school," said Lisa Krch, instructor for the Video Production/Advanced Film and Cinema program at CTEC, "but it really gives them an advantage when it comes to getting a job in this field."
CTEC's multi-room video production facility is a "big step up" from the portable where Krch had previously been teaching. Its control room also features a ClassX character generator, which Krch said is very intuitive. FOR-A is the exclusive distributor of ClassX in North, Central, and South America.
The HVS-100 is very user friendly
Krch praised the HVS-100, noting the compact control panel is not intimidating. "It's very user friendly and students feel comfortable jumping right in," she added. "That ease of use is going to be a big asset in this teaching environment."
The HVS-100 allows the school to produce live coverage of a variety of programs and events
Beyond studio shoots, the HVS-100 will also be used to switch multi-camera productions from Innovations Hall, a 250-seat auditorium in the new facility. The studio cameras can be moved downstairs to the auditorium and connected to the control room via fiber, allowing the school to produce live coverage of a variety of programs and events.
Providing students with great career exploration
Krch has already been contacted by community partners who want to work with CTEC students to create PSAs and other content. "Part of our mission at CTEC is to provide our students with career exploration," she noted. "We have a lot of projects coming that are going to be very exciting for our students and our community."
Is your school ready to step up to professional video production results? Schedule your demo here.
Learn More