---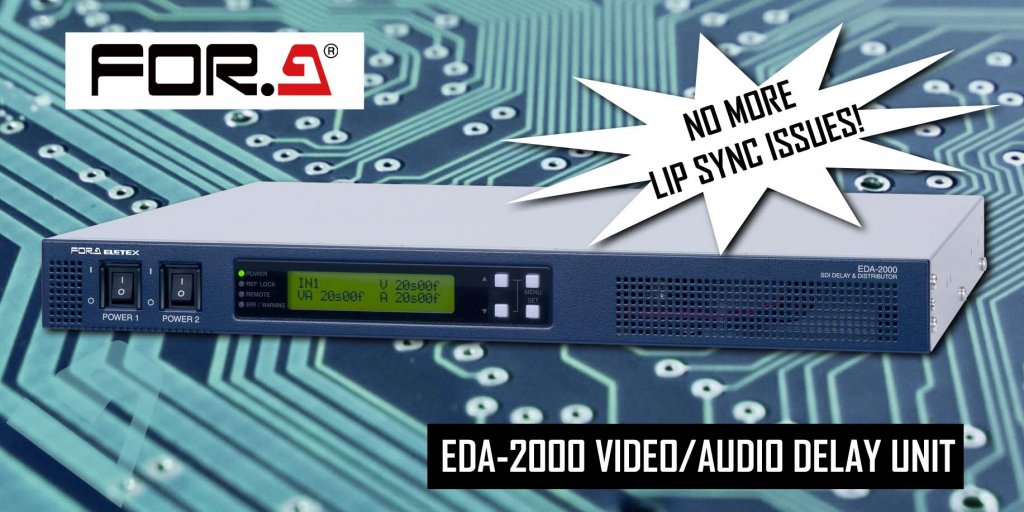 Delay is a fact of life in video production – but it's not constant. Different functions create different levels of latency. Videoconferencing for live production has become popular, for example, but audio and video are not always in sync because video generally takes longer to process than audio. You might also want to delay closed captioning information or delay your audio and video programming to match the closed captioning feed. To manage video and audio delays independently and create sync between sources, FOR-A offers its EDA Series of SDI delay and distribution appliances.
Create sync between sources with EDA-2000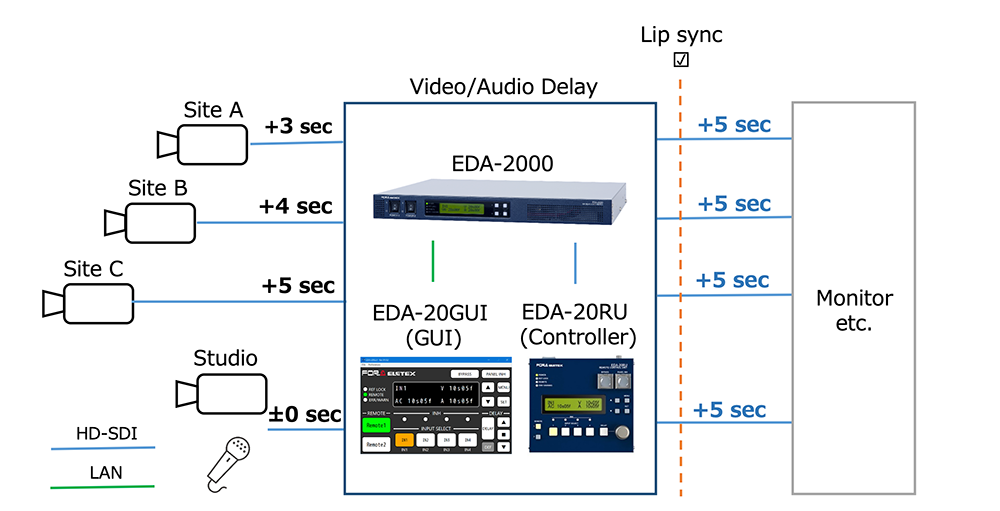 ---

Which model is right for your operation?
The compact EDA-1000 is 1 RU half-size with one power supply. The EDA-2000 is 1 RU with a redundant power supply, and provides distribution for up to eight outputs when one channel of input is used. The EDA-2100 adds support for 12G-SDI I/O. FOR-A also offers the EDA-20RU dedicated remote control unit, which allows control via Telnet.

Each unit comes standard with four inputs, and each input can be set to manage varying audio, video, and vertical ancillary (VANC) delay separately or simultaneously. You can set a delay of up to 120 seconds for SD-SDI, 40 seconds for HD-SDI, 20 seconds for 3G-SDI, and five seconds for 12G-SDI (all four inputs support one 4K source on the EDA-2100). Double the amount of delay for any video format with the EDA-20EX option.
Don't delay – preview your delay options today! Schedule your EDA Series demo here.