---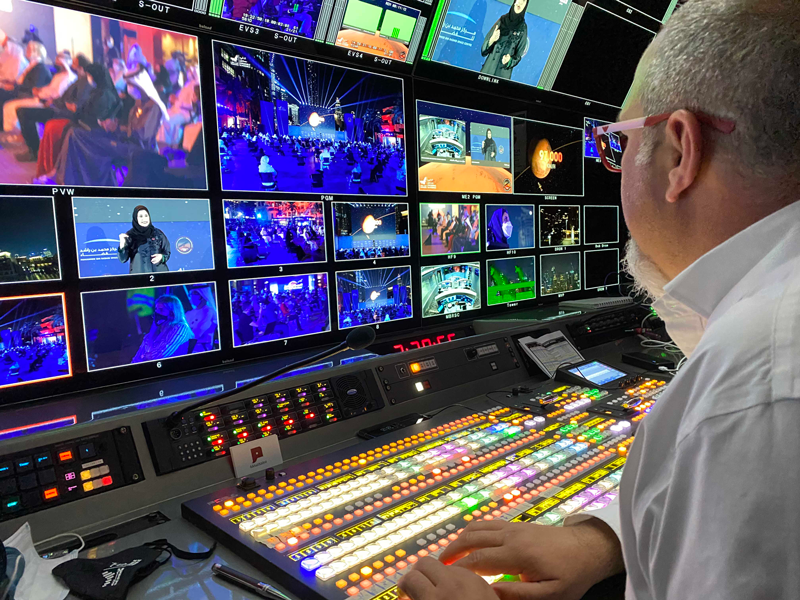 In February, the United Arab Emirates became the first Arab country (and only the fifth worldwide) to orbit Mars. Its Hope Probe will spend close to 700 days orbiting Mars and creating a map of the planet's atmosphere. When the probe successfully entered orbit, regional broadcasters relied on FOR-A video switchers to share the story.
Abu Dhabi-based host broadcaster Media Mania used two large production trucks in Dubai to provide event coverage to about 21 stations. OB1 anchored a 15-camera shoot at the Mohammed Bin Rashid Space Centre, while OB2 had 18 cameras at the Burj Khalifa skyscraper to cover the celebration.

Both trucks feature the FOR-A HVS-2000 video switcher. OB1 includes a 2 M/E version with a two-row control panel, while OB2 includes a 3 M/E version with a three-row control panel. The switchers are fully loaded with I/O and DVE options, and both trucks include additional FOR-A equipment, including FA-505 and FA-1010 multi-channel signal processors.
"The Hope Probe was a major milestone for the UAE National Space Program, and we are honored to have been selected to share this news with broadcasters across the region," said Roland Daou, director at Media Mania. "When you have a moment that is this important, you need a switcher that can deliver flawless coverage, no matter what you throw at it. It comes down to performance and reliability.
When it's time for you to cover the next big event, make sure your production vehicle is out of this world. Schedule your FOR-A switcher demo here.
Learn More