Re-defining Media Archive Workflow
The LTR Series is a standalone video archiving recorder fitted with an LTO (Linear Tape Open) drive. By adopting enormous volume of Terabyte and capability of LTFS file data, LTR series recorders can be used as platforms for material or program exchange.
This series offers many useful features, including HD/SD-SDI input/output, broadcast quality codec, and MXF (OP-1a) wrapping and unwrapping. MXF files recorded on LTO can also be used with non-linear editing systems.
Main Features
Enables users to build an archive system entirely based on LTR technology
Provides extended recording solutions using highly reliable, versatile LTO technology
Video equipment that also functions as a convenient IT device
LTR Browser (optional)
Operates like a VTR; compact design
Emphasis on video quality and secure content
Expandability for building systems
Exchange/Archive Workflow Image
Application Examples
No Need to Change Tapes!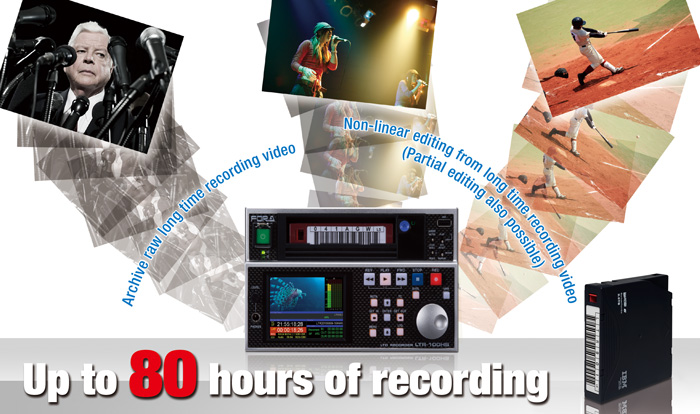 Overwhelmingly large capacity available only with LTO, and the highly versatility/high reliability characteristic of open-standard LTO are made available at a low price.
with LTO-6 at a bit rate of 50Mbps
Broadcast quality images
Includes a broadcast quality video codec.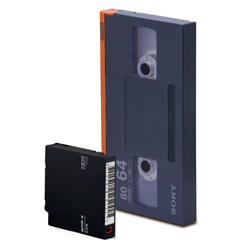 VTR-like archiving
Video equivalent to 80 existing VTR tapes* can be archived on a single LTO tape resulting in no need to construct a large-scale file server.
In case of HDCAM (60 min) tapes (LTR-100HS6)
Non-linear editing workflow
Usable as media for exchange of materials and programs that can be handled by a filebase system.