News
FOR-A Finalizes Investment and Global Distribution Agreement with Variant Systems Group; Relationship Encourages Product Development and Global Growth
FOR-A Finalizes Investment and Global Distribution Agreement with Variant Systems Group; Relationship Encourages Product Development and Global Growth
Relationship Maximizes Synergy of Envivo and FOR-A Live Production Workflows
October 10, 2019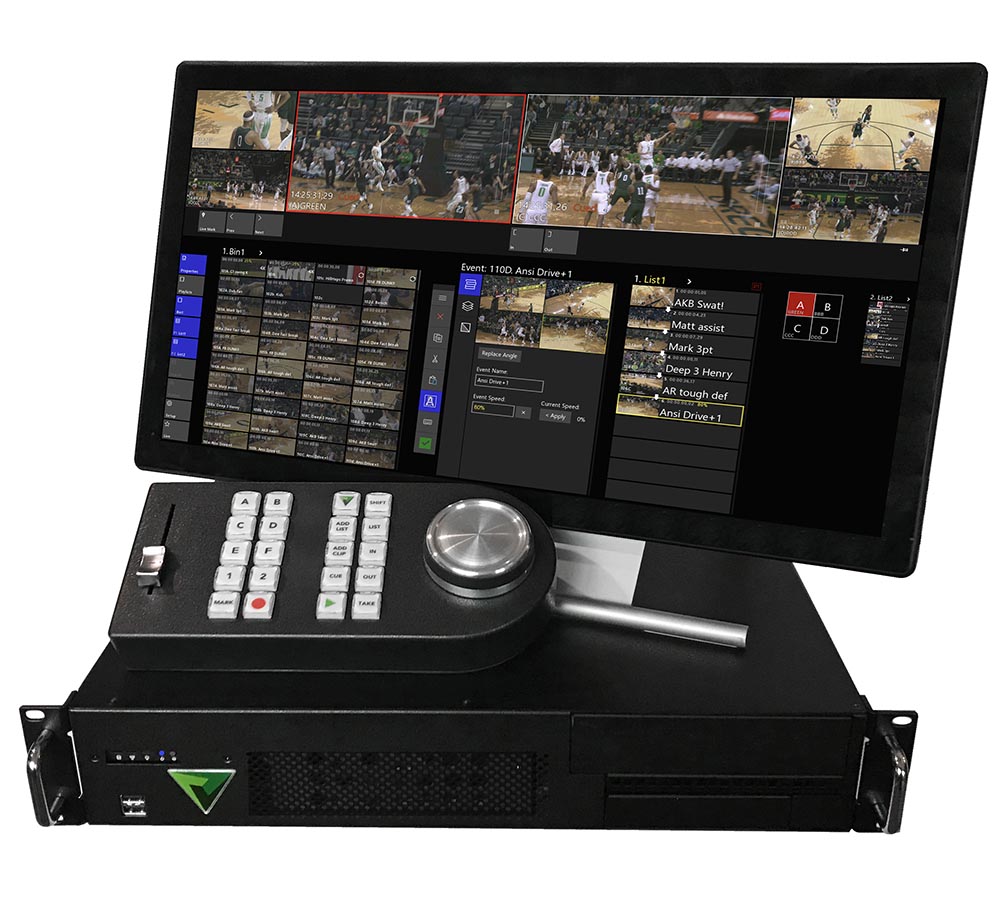 Tokyo, October 10, 2019 – FOR-A Company Limited has finalized its full strategic investment in Variant Systems Group (VSG) - a leading provider of live broadcast production tools for the sports media and entertainment industry. FOR-A and VSG have also finalized a global distribution agreement whereby FOR-A will offer, on an exclusive basis throughout the world, VSG's Envivo sports and live event replay solution.
The final strategic investment and distribution agreement allow VSG to fast track its development efforts and expand into areas of the world where FOR-A is already well established, such as Europe, the Middle East, Africa. VSG's Envivo Studio production suite and Envivo Replay sports and live event replay solution have become increasingly popular with U.S.-based broadcasters, live sports venues, and university media departments.
In March of last year, FOR-A announced an exclusive sales and service agreement between the two companies in the Americas. The American distribution agreement enabled the use of VSG's Envivo Replay sports and live event replay solution as part of a complete live event workflow with FOR-A's HANABI series of video switchers, ClassX 3D graphics, and video writer telestrators.
"We're thrilled to finalize our partnership with a company as established and well respected for its technology as FOR-A. Our two companies are very aligned in terms of their production workflows, and this investment ensures we will continue to innovate and grow together for a long time. We look forward to increasing our footprint overseas and strengthening relationships with our current customers," said Adolfo Rodriguez, Variant Systems Group Co-Founder and CEO.
Envivo Studio is an all-in-one live production system that includes a clip player, still store, shot box, live switcher, internal keyer, coaching review tool and powerful capabilities including VDCP control, 24hr loop record inputs, and slow-motion replay. Envivo Replay offers a complete replay solution packaged in an intuitive user interface with continuous multiple iso-channel recording capabilities, simultaneous clip storage of multiple angles to clip bins, playlists for highlights playback, built-in branding capabilities, direct publishing to social media platforms, including Facebook, Twitter, Instagram, YouTube, WeChat, and Sina Weibo, as well as support for high speed super slow-motion cameras. Launched at the 2019 NAB SHOW, Envivo Studio offers the same intuitive interface in a product specifically designed to address the needs of fan and audience engagement in live production workflows.
"This investment demonstrates FOR-A's ongoing commitment and determination to identify and leverage pioneering technologies that can enhance our products and provide our customers with improved workflows," said Katsuaki Kiyohara, President and Representative Director at FOR-A. "This is an exciting opportunity to gain insights from a leader in live production solutions for the benefit of FOR-A's customers and our mutual ongoing business."
About Variant Systems Group
Headquartered in Portland, Oregon and founded by a team of video professionals with over 60 years of combined industry knowledge specific to the Live Production market and live event workflows, Variant Systems Group provides a top-notch live replay product "Envivo Replay" that fills a gap in the college sports market, as well as the high-end production market. Envivo Replay delivers ease of use, intuitive and ergonomic designs, and flexibility in addition to features, and workflows to support revenue-generating models. VSG's Live Replay solution offers a proprietary user interface, which capitalizes on the effective interface of touch-screen input, as well as mechanical hardware control input devices.