---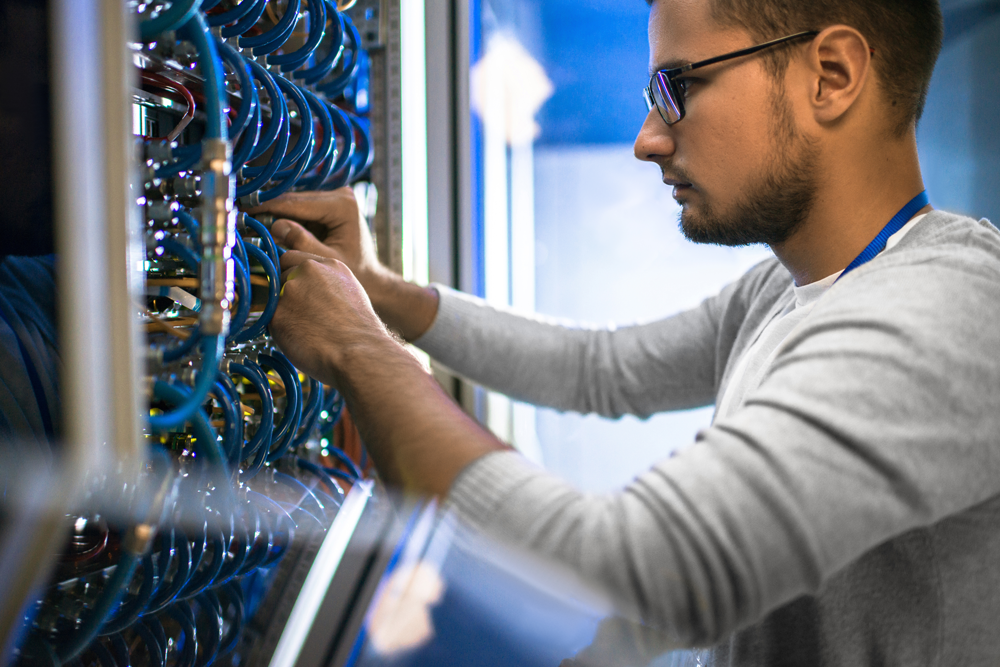 In Part 1, we explored the specifications of the 12G-SDI transmission standard, which has adopted by broadcasters and other content creators because of its high quality and backward compatibility with other SDI standards. Of course, 12G-SDI is not the only way to transmit 4K.
How does 12G-SDI compare to some of the other options?
In the home, for example, HDMI (High Definition Multimedia Interface) is an uncomplicated choice for sending 4K video and audio from a playback appliance to a monitor. It is an ideal solution for home use, as well as some classrooms and small conference rooms. Some broadcasters and other content creators even rely on HDMI outputs from video switchers to feed control room monitors.
Why has HDMI not become a de facto standard for 4K distribution?
With widespread adoption of HDMI at the consumer level, some people may question why HDMI has not become a de facto standard for 4K distribution at the professional level. Routers and other equipment offer support for HDMI, and the signal can be transported over greater distances via fiber, but these only serve to accommodate users with limited HDMI assets that need to be integrated into production workflows. With its inherent limitations, HDMI was never intended to be a distribution or routing technology.
For example, cable distance for HDMI has certainly improved, but it is far more limited than SDI alternatives. HDMI signals are unable to be genlocked, so an HDMI signal from a camera would have to be converted to SDI to be synched. While newer HDMI versions support the ITU-R BT.2020 color space, HDMI signals do not automatically conform to other broadcast color spaces. Plus, HDMI clock frequencies vary, and the format relies on HDCP (high bandwidth digital content protection) for digital copyright protection. For professional applications, HDMI is really not designed to be anything more than a display technology at best.
How about IP?
Another 4K distribution option is IP, which offers excellent flexibility for routing signals. The problem, however, is infrastructure – IP cabling is not compatible with legacy equipment or cabling. If refitting an entire facility is not part of the upgrade path, 12G-SDI offers a smooth transition from existing SDI infrastructures.
Or 3G-SDI?
4K content can be distributed via 3G-SDI, but the solution is not as elegant as 12G-SDI. 3G-SDI supports a 1080p signal, so a Quad Link of four separate cables is required to send one 4K signal, which also means the 4K signals requires four inputs on a 4K-capable 3G-SDI video switcher or router. Each cable is responsible for one-fourth of the image, so the cables must be attached in the correct order to recreate the 4K image correctly. While there are other options available on the market, 12G-SDI offers numerous advantages for content creators.
Are you ready to move your facility to 4K? Make sure you've mapped out a plan for transporting that signal across your entire production path. Schedule your FOR-A 12G-SDI demo here.
FOR-A 12G-SDI PRODUCTS (SEMPTEMBER 2021)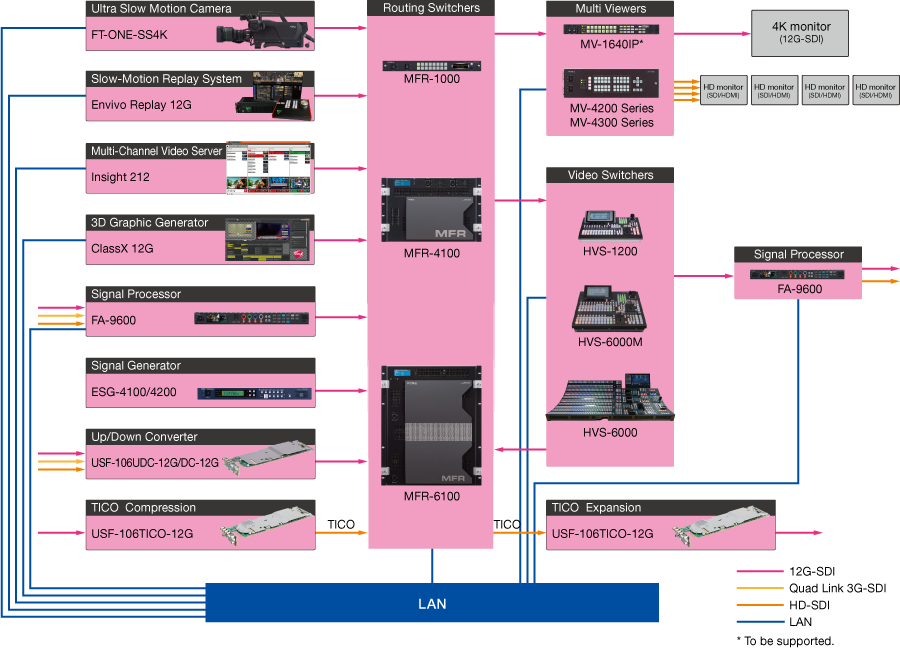 Learn More