---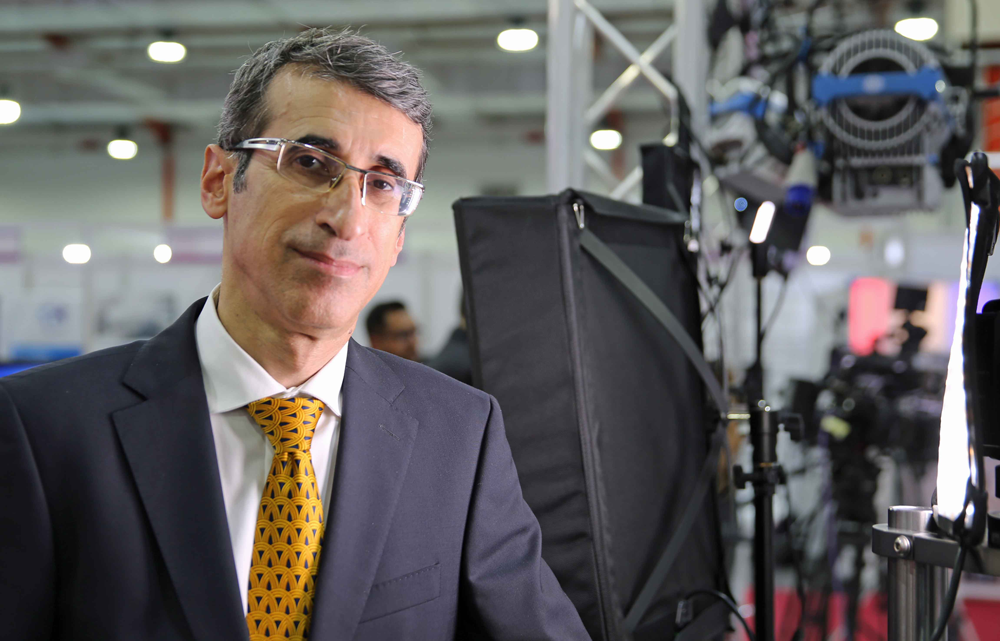 We asked Khalid Sweidan, senior sales manager, FOR-A Company Limited UAE, to talk trends, technology, and emerging markets in the Middle East.
Q: In the MENA region, how has COVID-19 driven the adoption of remote production and REMI workflows?
A: COVID-19 has forced producers to make some tough choices: deploy remote production staff (and face potential health hazards) or absorb the additional expense of transmitting video. Though costs are reduced in live production from a main studio (REMI), the cost to increase the bandwidth required to transmit multiple contribution video feeds over satellite or a dedicated network offset these savings. FOR-A has partnered with other industry leaders to cater to these requirements while keeping a very close eye on video quality, network bandwidth, and latency.
Q: Looking at video production trends in your region, which vertical markets are in position to gear up with even more video production capabilities?
A: Although we are seeing massive growth in OTT, gaming, and digital music/podcasts, we expect to see solid growth in conventional production requirements for the education sector. Regionally, we have seen significant infrastructure improvements to accommodate online courses, distance learning, and virtual studios. We are also witnessing growth in the house of worship market, with facilities incorporating multi-screen productions, I‑MAG, and special graphics.
Q: FOR-A sells a lot of switchers in the MENA region. What features are the biggest selling points?
A: Today's switcher users demand the highest production standards in terms of operability, reliability, and future-proofing. FOR-A is positioned as a top switcher manufacturer because of features like built-in storage for still images, graphics, and video clips, as well as integrated control for graphics engines and video playback from servers. As for reliability, FOR-A's switchers are designed with FPGA-based boards that allow users to unlock many features with firmware updates. Finally, FOR-A has a support path for emerging technologies including 4K/UHD, high dynamic range (HDR), and IP.
Q: Have regional production companies fully adopted 4K, or is HD still the norm?
A: HD-SDI continues to be the lifeblood of lots of production companies and broadcasters, but SDI technology has made 4K migration a tangible reality for a number of customers. With a relatively small additional investment to legacy systems, 4K users can apply combinations of HDR (high dynamic range), WCG (wide color gamut), high-frame-rate shooting, and immersive audio.
We are also witnessing an emergence of IP-based production systems, which exceed the performance of legacy SDI systems and also offer efficiencies in cabling and system control. At FOR-A, we understand these technologies, so we can provide cost-effective live production scenarios with system design flexibility and operational efficiencies.
Q: With so many standards in the market, how important are signal processors and converters to your customers?
A: Video and audio signals go through a number of conversions and processes at various stages in the acquisition, production, transmission, and archiving journey. It is very important to be prepared for unavoidable issues like synchronization, color correction, signal conversion, delay, audio embedding/de-embedding, HDR/SDR conversion, and WGC support and conversion. This is where FOR-A's FA-9600 multi-purpose signal processor outperforms other processors in its class. In addition to its outstanding price point, five-year warranty, and free lifetime firmware updates, the FA-9600 supports all and emerging audio/video/SFP+ module interfaces like MADI, and Dante.