---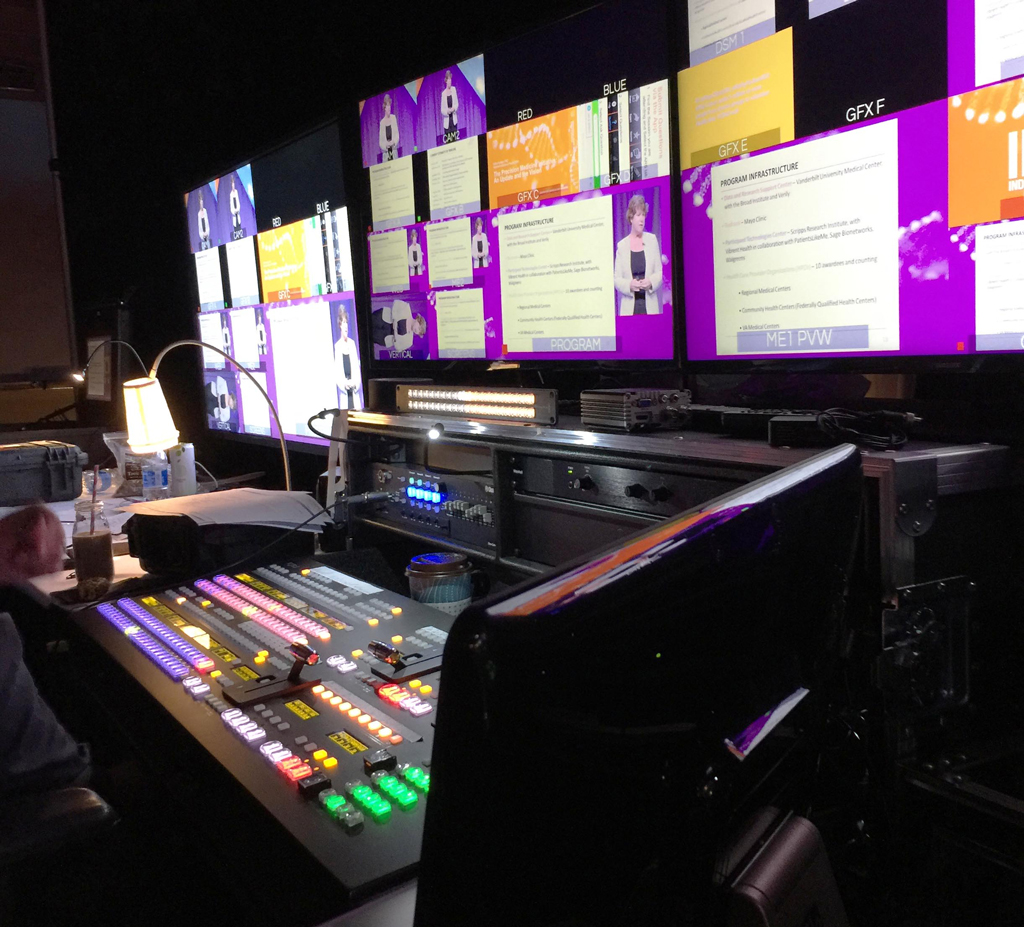 Minneapolis-based Legacy Production Group is a corporate production company that has built its business around live events. With the loss of in-person meetings, however, the company had to quickly pivot to corporate videoconference coverage – and relied on its FOR-A HVS-2000 video switcher to deliver high-quality results.
"We haven't had a live event since February 2020," said Tom McKnight, owner and vice president. "Our FOR-A switchers helped us stay relevant in our area when corporate went virtual."

Instead of multi-camera shoots, Legacy is now concentrating on presentations built around multiple Zoom feeds. Unlike the typical "gallery" layout that shows all the participants in a grid, Legacy uses the flexibility of the FOR-A switcher to create dynamic on-screen combinations of people and graphics that look more like newscasts than videoconferences.
For example, by harnessing the HVS-2000's DVEs and keys, a presentation can display a PowerPoint presentation, then use an event memory or macro to move to a two-box that highlights two specific presenters. The result is that it feels like presenters are interacting with each other from the same location, even if they are across the country from each other.
A new trend in corporate videoconferences is to have prerecorded videos from several people, then invite the same people to call in to the meeting live for additional discussion. Unfortunately, not all presenters are always available to participate. By saving a variety of screen layouts in the FOR-A switcher, McKnight is able to accommodate the correct number of participants, even at the last minute. "Producers in town are loving it," McKnight added. "They sell 'looks' to their clients that no one else can do. We have all these different looks programmed. I'm busier than ever."
Learn More