---
As we celebrate our 50th year in business throughout 2021, we invite you to "Find Your Next Innovation" during the yearlong celebration. And it's easier than ever to search – to better serve our customers and potential customers, we've upgraded our website, for-a.com, to provide easier navigation.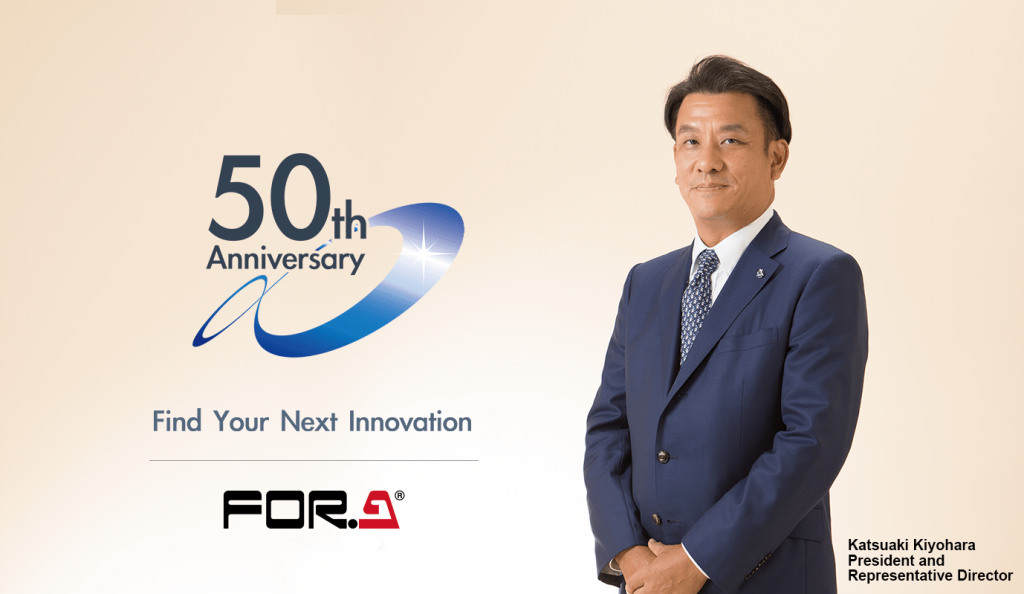 FOR-A has always been at the forefront of technological innovation. Our first product, the VTG-32, was the world's first production timer. In 1981, we introduced the FA-410P, widely considered to be the best time base corrector on the market at the time. Eight years ago, we introduced the world's first 4K high-speed camera. Then, three years ago, we introduced the world's first single link12G-SDI production switcher – the HVS-6000. FOR-A was the first to create a production switcher with enough bandwidth to carry 4K signals all the way through using a single coaxial cable.
Today, FOR-A is associated with 12 group companies in Japan as well as six overseas subsidiaries across the globe, including FOR-A Corporation of America, which was launched in California in 1974. We're a leading provider of live video production equipment, including video switchers, routing switchers, multi-viewers, signal processors, character generators, virtual studios, servers, specialty cameras, and IP-based solutions. Our current lineup features products that support 4K and 8K, 12G-SDI and video-over-IP workflows, as well as HD and SD solutions. We also offer a wide range of solutions from our partners companies including Brainstorm, ClassX, Fujitsu, and Variant Systems Group.

With the continued spread of COVID-19, remote production continues to be an important solution for broadcasters, sports production, houses of worship, and corporate video. FOR-A is concentrating on the development of REMI solutions to deliver the best workflows for customers in these diverse markets. Plus, we are developing new technologies and solutions for IP production, 12G, 4K, and HD that will meet the needs of our customers when business returns to normal.
Thank you for being part of our history. We look forward to working alongside you during our next 50 years of innovation.
Learn More
For more information about FOR-A's new solutions, click here.
Subscribe and get the latest news, click here.