FOR-A Announces Participation at West 2013 Show
January 25, 2013
Fort Lee, N.J., January 25, 2013 - FOR-A Corporation of America has announced its plans for West 2013 - the largest West Coast trade show for communications, electronics, intelligence, information systems, military weapon systems, and aviation. Co-sponsored by the Armed Forces Communications and Electronics Association (AFCEA) International and the U.S. Naval Institute, the show takes place from January 29-31 at the San Diego Convention Center. FOR-A will showcase its product line in Booth 1903.

"We offer a variety of reliable solutions that are particularly well designed for government applications," said Pedro Silvestre, Sales Director, FOR-A Corp. of America. "FOR-A is firmly committed to supporting this industry, and through our participation at West 2013, we are showcasing our products and strengthening our relationships with this community."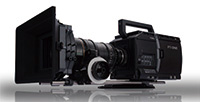 FOR-A will display footage from its FT-ONE full 4K variable frame rate camera. The FT-ONE is the world's first high-speed camera designed for super slow-motion acquisition at 4K resolution. The camera has the ability to record up to 900 frames per second and incorporates FOR-A's global shutter CMOS color sensor, FTI-CMOS. Developed by FOR-A to provide superior resolution and sensitivity, the FT-ONE can be used in slow motion video analysis for military and aerospace applications.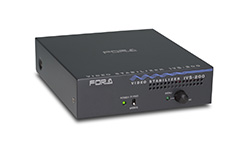 Also to be shown in the FOR-A booth is their IVS video stabilizer series. The IVS-200 analog video stabilizer and video optimizer corrects vertical, horizontal, and rotational video shaking while shooting in real time. The video optimizer, which automatically corrects video to appropriate signal levels, comes standard with the unit. FOR-A will also add to the IVS series the IVS-710HS HD video stabilizer. The solution uses a moving image processor to electrically correct unintentional shaky camera images, while maintaining pan and tilt movements of the camera. The IVS series can correct unsteady images in both real time and on recorded VCR tapes."

Included in the product line up at the FOR-A booth will be the FLOVEL FZ-B1 ultra high sensitivity HD digital camera. Ideal for demanding high-resolution applications and government use, the camera is the latest addition to FLOVEL's extensive line of high-end HD specialty cameras. The FZ-B1 features a 2/3-inch CMOS 1.3 megapixel color image sensor and has an unprecedented low-light sensitivity of only 0.01 lux. The compact camera operates in 1080/59.94i, 1080/50i, 720p/60p and 720/50p formats.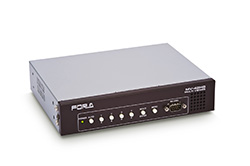 FOR-A will also demo products from its line of multi viewers, including the MV-42HS Quad Viewer and the MV-1620HS multi-viewer. The MV-42HS HD/SD multi-viewer supports up to four asynchronous or mixed HD-SDI and SD-SDI inputs at a variety of frame rates. The MV-1620HS HD/SD high resolution multi-viewer is equipped with a wealth of features, including embedded audio level and title displays for up to 16 channels per input, and PC-based software that enables users to easily create screen layouts. Both units feature a simple user interface and an array of on-screen features for a customized display environment.
About FOR-A
FOR-A, a worldwide, industry-leading manufacturer, offers a wide range of Broadcast and Production products with a focus on cutting-edge technologies including: HD, 4K and IP Products.
FOR-A continues to offer future-ready, cost effective, advanced technology solutions. Products include: Video Switchers, Routing Switchers, Multi Viewers, Full 4K High-Speed Cameras, IP Encoders/Decoders, Multi-Channel Signal Processors, 8K/4K/HD Test Signal Generators, Color Correctors, Frame Synchronizers, File-Based Products, Character Generators, Video Servers and much more.
For a full range of HD and 4K Production and Processing solutions, as well as IP-Based Products, visit our web site at www.for-a.com.
Press and Marketing Contact: