Customer Stories
FOR-A Helps Music Matters Embrace 12G 4K Workflow for Concerts, Corporate Events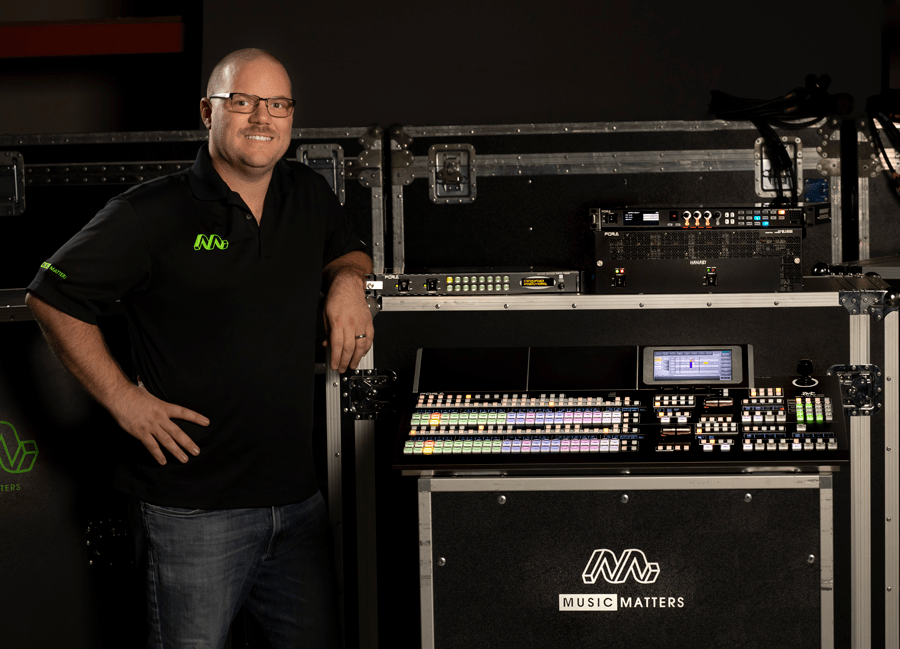 Music Matters Productions, an Atlanta-based live event production company, has adopted a 12G-SDI 4K workflow anchored by its new HVS-1200 video switcher, MFR-1000 routing switcher, and FA-9600 multi-purpose signal processors. The new FOR-A gear is scheduled to be used on several national tours, corporate events, festivals, and other projects.
Ken Sorrell, national account manager for Music Matters, said the toughest challenge of moving to 12G has been "handshakes" between the equipment. "Getting pieces of gear to talk, trying to find the right 12G cable and the right connectors that will allow us to get the maximum distance from our video switcher to, say, a projector. That's a challenge," he added. "FOR-A has really simplified the transition from HD to 4K thanks to their 12G single-cable solution and vast knowledge of broadcast. They have the 'know-how' from real-world implementation of actual working 12G 4K workflows. Plus, the operation and workflow of FOR-A's equipment is so intuitive, which makes everything incredibly simple."
Lyon Video Selects FOR-A FA-9600 Signal Processors to Upconvert Content during Live College Football Productions

Lyon Video, a video broadcasting and production company based in Columbus, Ohio, has purchased 10 FA-9600 multi-purpose signal processors with the high dynamic range (HDR) software option.The first eight units have been installed in Lyon-14, a 53-foot expando OB truck that is being used for a 13-game NCAA Division I college football package during the 2021 season.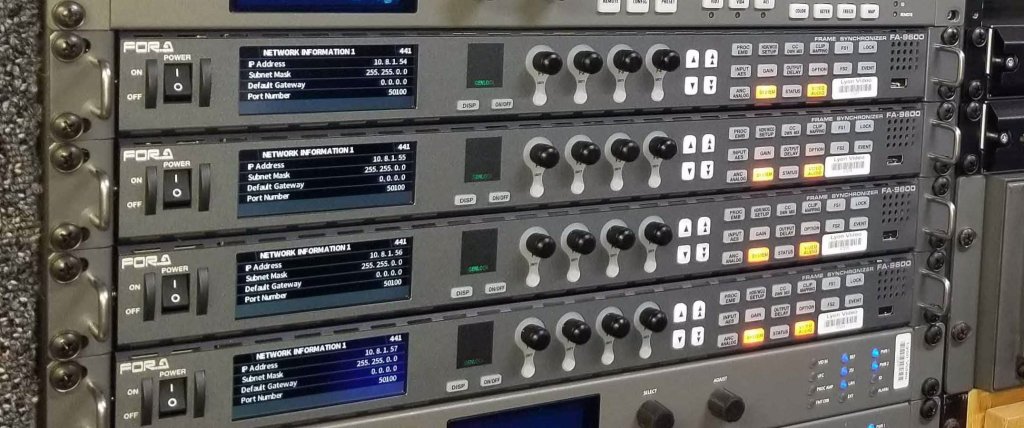 "The quality of the conversion is so important. When we looked at the options available to us, the FA-9600's quality was superior to their competitors," Chad Snyder, president of Lyon Video, said. "Having these signal processors as part of our equipment package allows us to include these extra visual elements that viewers are accustomed to seeing. This gives it a consistent feel at the network level." Learn More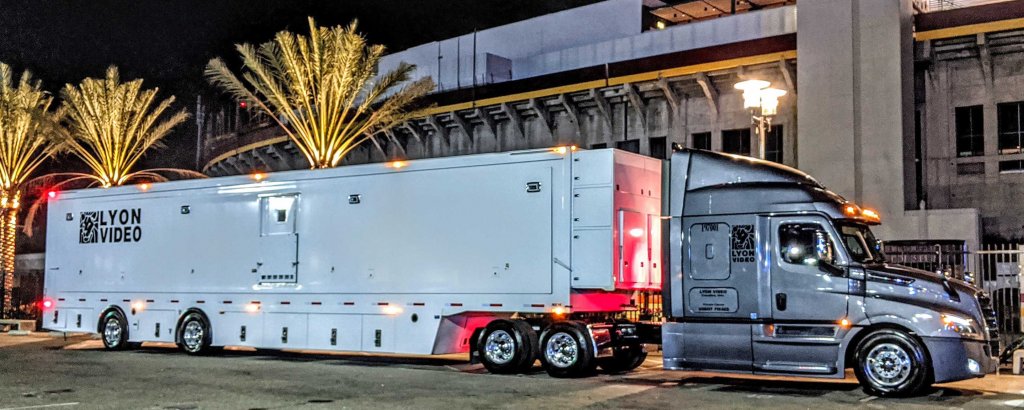 Solutions from FOR-A
FOR-A 12G Workflows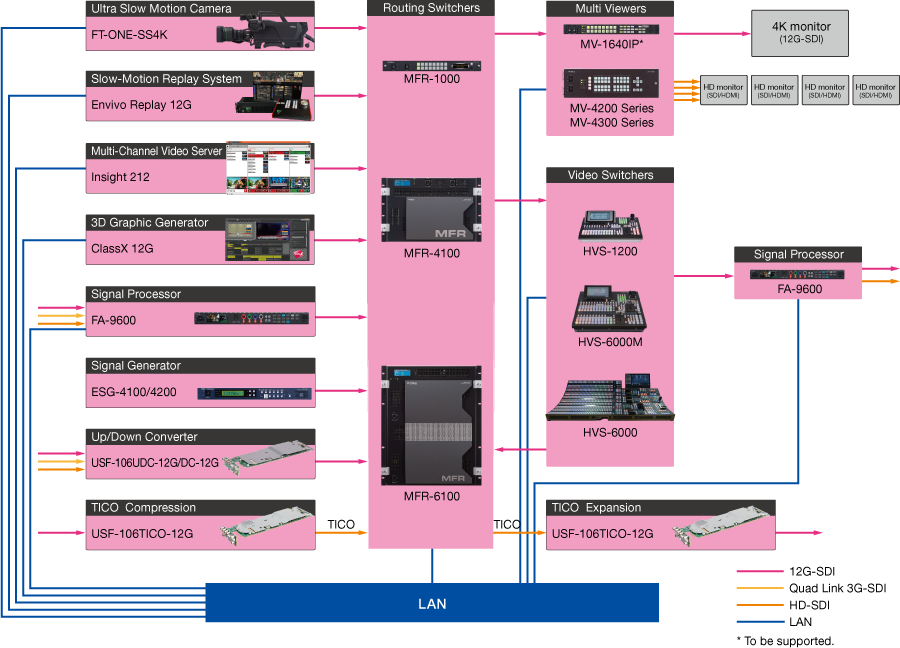 Learn more: FOR-A 12G-SDI Products
Stadium Package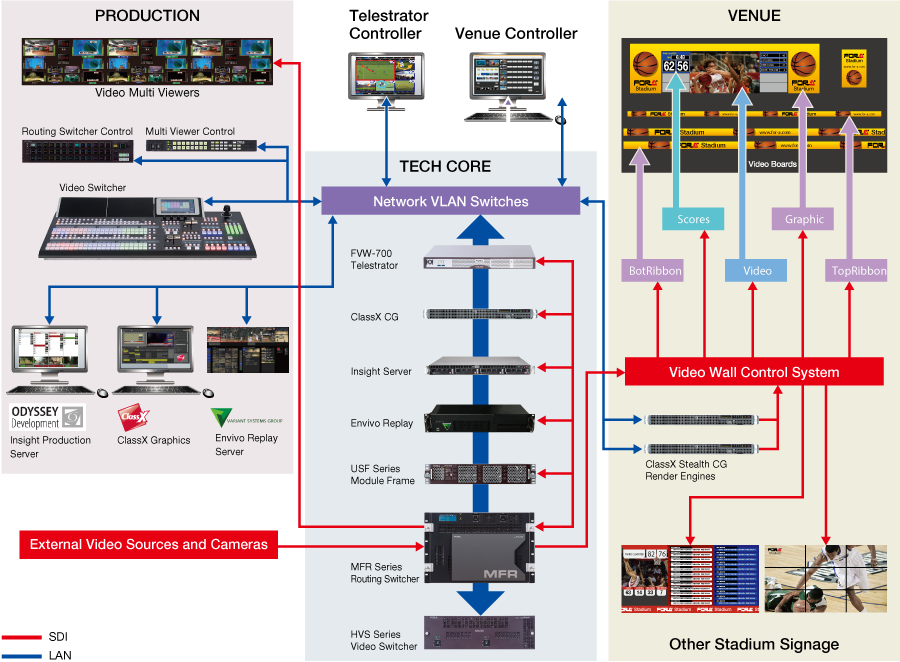 Centered around an HVS series switcher, ClassX software, Insight server, and Envivo Replay system, this package produces live coverage, instant replays, scoreboards, graphics, and video content to stadium LED displays, ribbon displays, and digital signage. It's an economical, streamlined solution creating content that will excite stadium visitors.
For more information, click here to contact FOR-A
New and Upgraed Products
MV-3240 Multi-Viewer 【New】
A 32-channel, multi-format multi-viewer that supports customized layouts with up to 40 windows. Comes standard with M-JPEG stream output for LiveViewer and/or alarm recording function.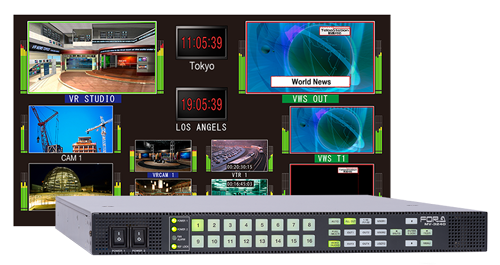 Inputs:Up to 16 inputs for 12G*1/6G-SDI and up to 32 inputs for 3G/HD/SD-SDI
Outputs:Four outputs for 3G/HD-SDI or one output for 12G-SDI and one HDMI output*2
Expandable number of inputs with low latency thanks to a cascaded connection scenario.
Freely layout up to 25 windows with one 4K signal or up to 40 windows with four 2K signals.
*1 Optional, to be supported. *2 HDMI outputs using the same video as SDI output.
FT-ONE-SS4K 4K
Ultra Slow-Motion Camera 【Upgrade】
4K ultra slow-motion camera with a fully compatible 2/3-inch B4 mount. Image capture without the need for a PL-B4 lens converter enables capture approximately six times brighter (2.5 stops) than using a PL mount Ultra Slow-Motion Camera.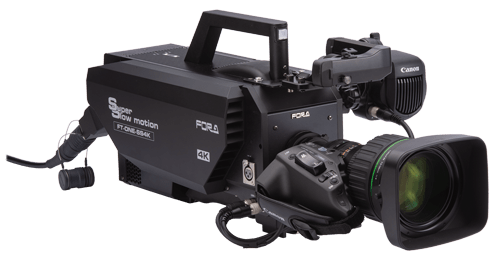 Directly attach 2/3-inch B4 mount lenses and use your current broadcast lenses as-is
Shoots up to 1000 frames per second (fps) in 2/3-inch 4K UHD
12G-SDI/Quad Link 3G-SDI outputs
Independent live 4K output
Color matching with other manufacturers' cameras. <upgrade function>
---