Video Title Display
Equipment that displays characters onto video from cameras, monitoring equipment, etc., allowing information such as camera location and content, patient names, clinical record IDs, to be displayed in an easy-to-understand manner.

HD/SD Character Generator
VTW-350HS
With its lightweight, compact design, the VTW-350HS is an extremely portable HD/SD character generator, perfect for live applications.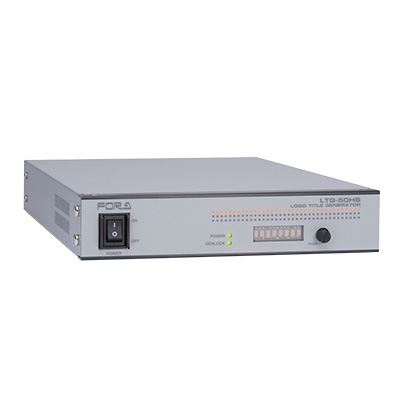 HD/SD Logo/Title Generator
LTG-50HS
The LTG-50HS is an HD/SD logo/title generator capable of superimposing camera titles, the date and time, logos, and graphics on input video signals.